If you are applying for a job and want to send your resume to your employer then Application Fax Cover Sheet may be the best option for you. This printable fax cover sheet is specially designed for job aspirants to send their resumes to their employers.
Application Fax Cover Sheet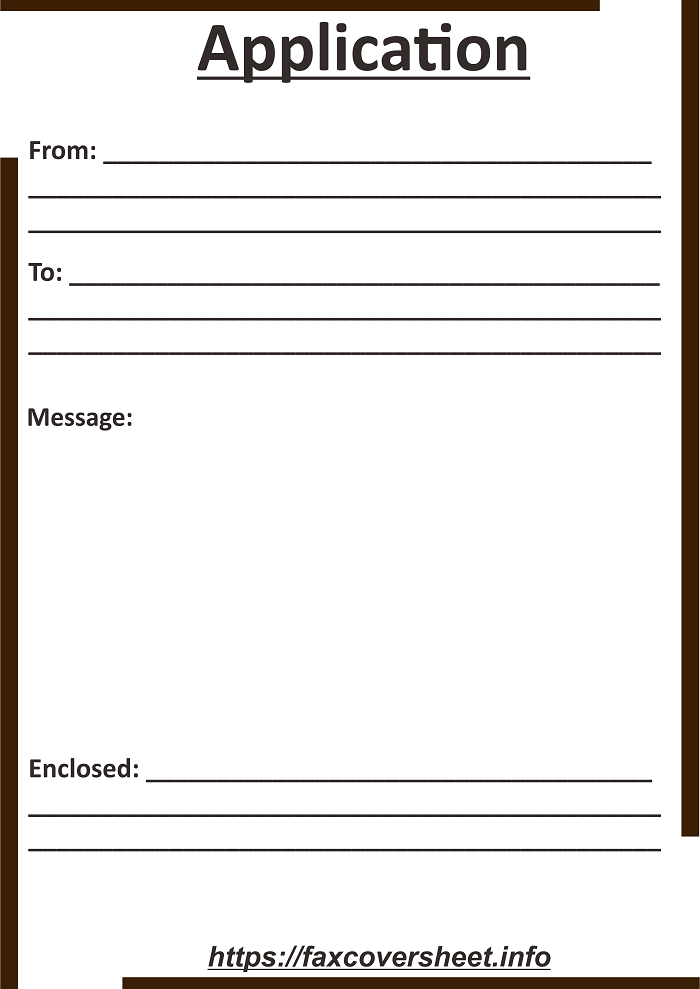 At the top of this fax cover sheet, there is a blank space for attaching the logo of the company you want to apply to. Below that, you have to fill out details such as sender's name, receiver's name, etc.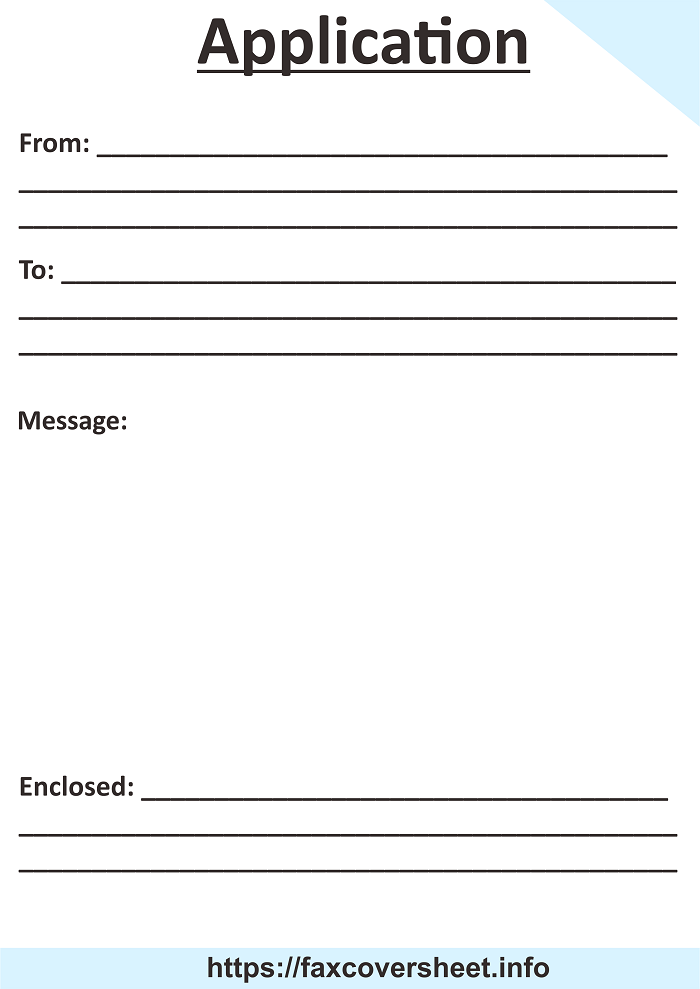 Also, there is a box available where you can write any message to the person concerned if any. At the bottom, there is a space for you to mention about all the documents you are enclosing within the fax.