A Ballerina Fax Cover Sheet, as the name suggests, has an image of a ballerina at the top of it. If you own a dance studio or are a dancer or a ballerina, then this fax cover sheet is just made for you. This printable fax cover sheet is ideal if you want to promote your dance studio or yourself as an artist to your audience.
Ballerina Fax Cover Sheet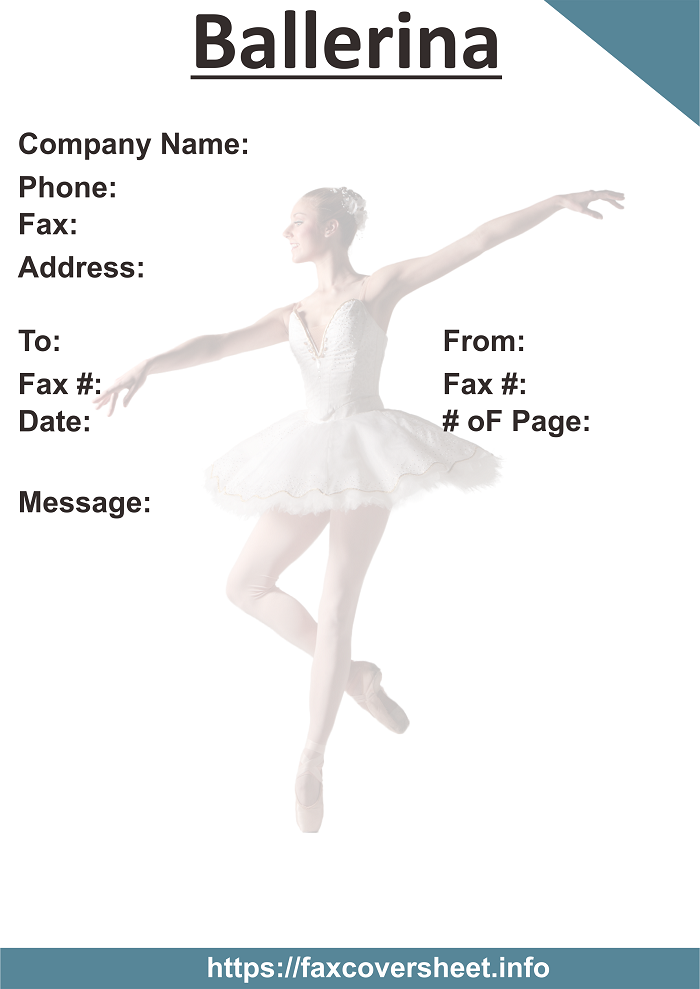 At the top of the fax cover sheet, you can find an image of a dancing ballerina. Below it, there is a box for filling the sender's and recipient's details, such as the sender's name, sender's fax number, receiver's name, receiver's fax number, etc.