A Colorful Fax Machine Icon fax cover sheet can be used by any business or individual to send  fax. It is not limited to a particular purpose and can be used for various occasions. It consists of an image of a bright blue fax cover machine which makes it look pleasant and eye-catching.
Colorful Fax Machine Fax Cover Sheet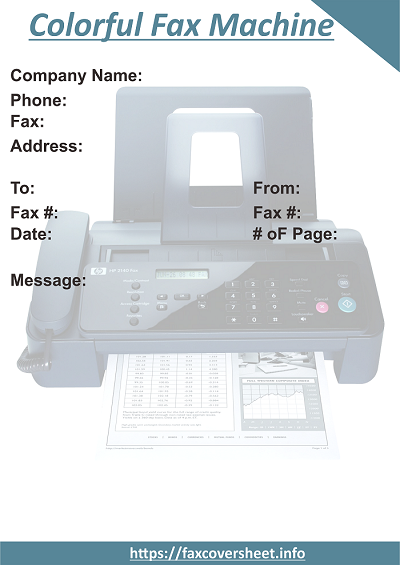 At the top, there is the word "Fax" written in bold. Below that, there is a space for providing details about the senders and receivers information such as name, fax number, phone number, etc. Below that there is a box for conveying any message to the receiver, if required.