Today fax has become an irreplaceable method of exchange of information between businesses and individuals alike. In spite of being in use for about a century, it has not lost its importance and has evolved with times to cater to the needs of its users.
Confidential Eye Fax Cover Sheet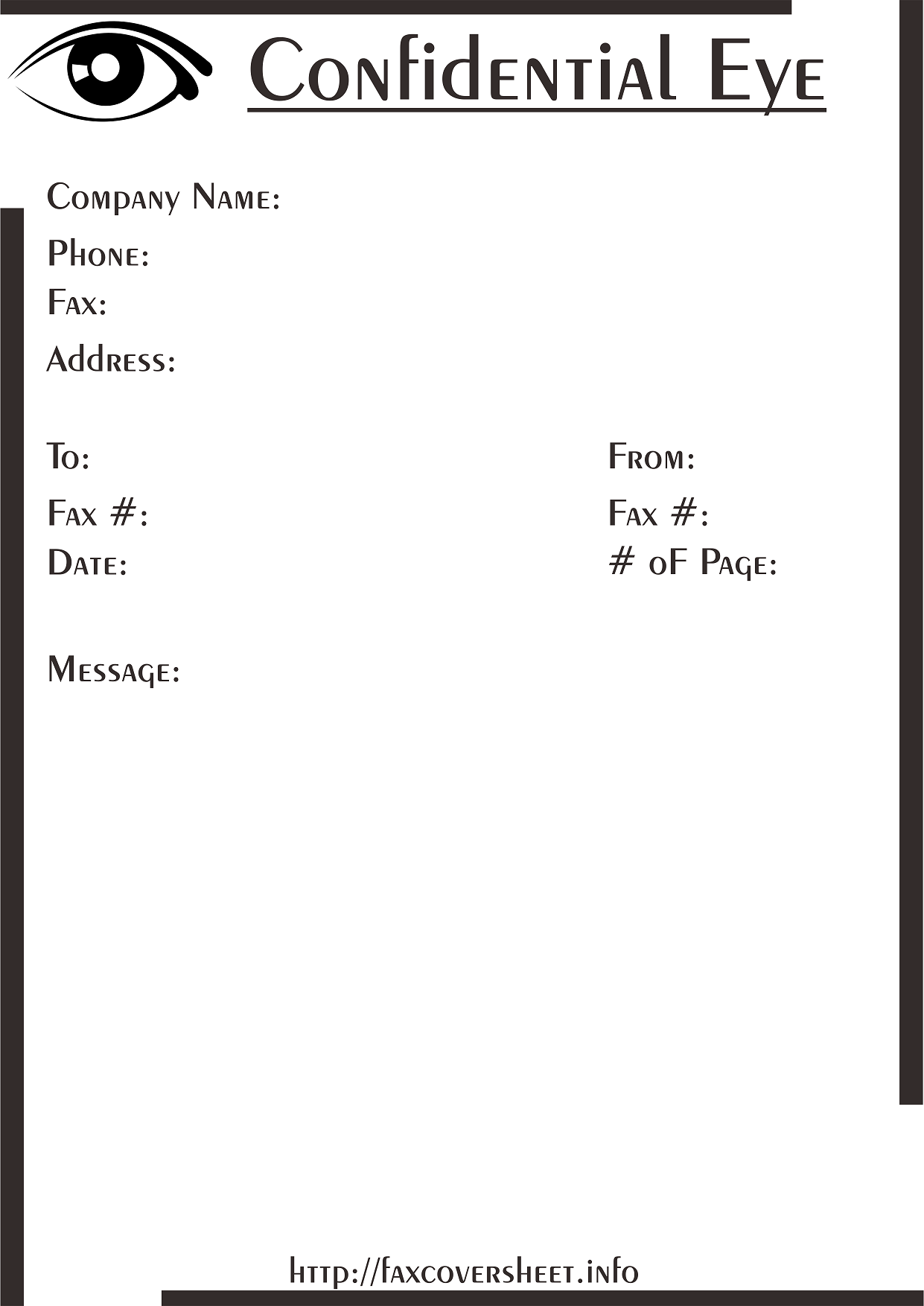 A fax may be used to send various kind of documents – personal, medical, contracts, or official. In such situations, it becomes necessary for the sender to provide some information to the receiver about the nature of the documents he has transmitted to him/her.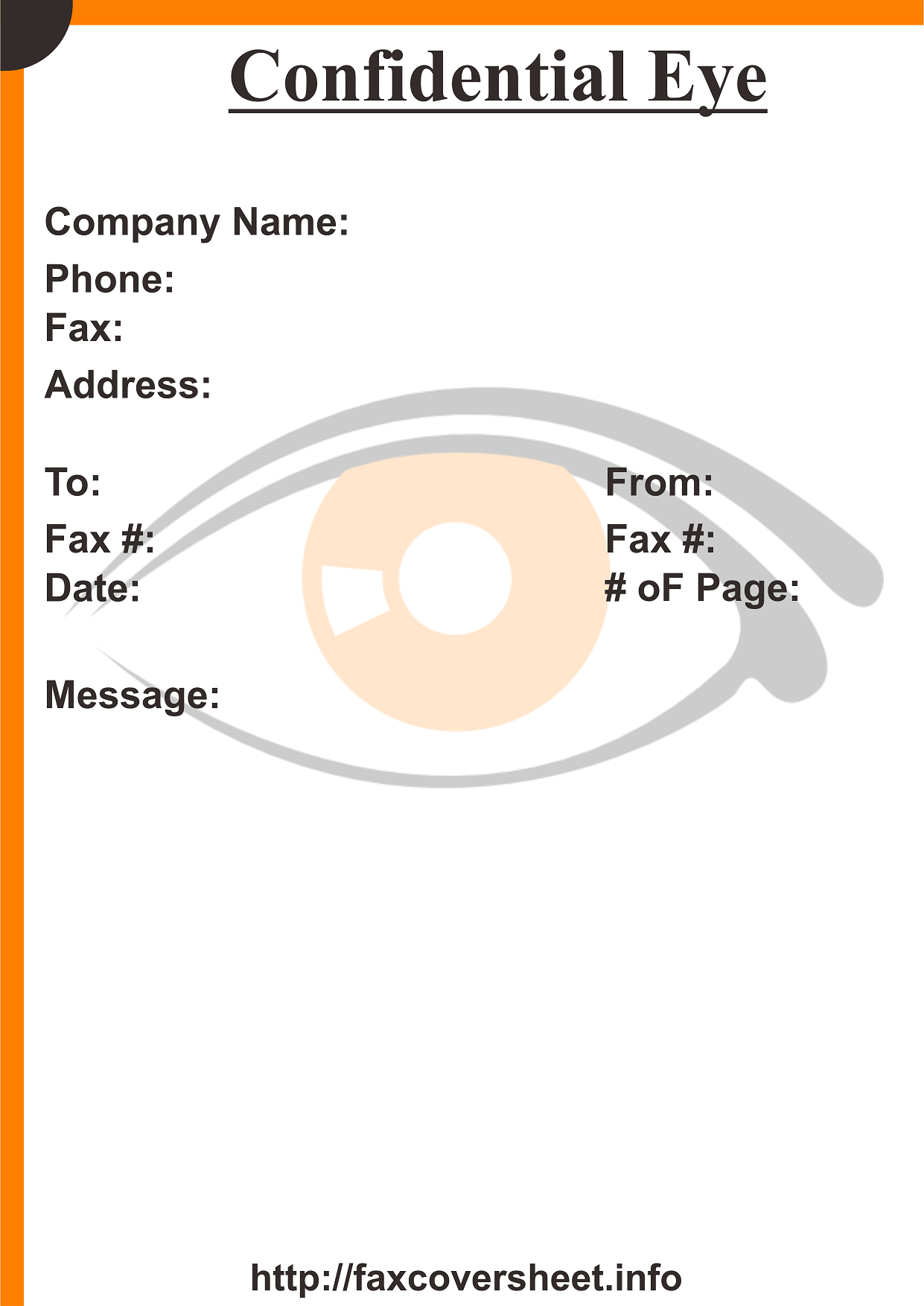 Fax cover sheet performs that role with much efficiency. Its general use is to describe the nature of the documents to the receiver. It can have specific uses also. For example, it can be used by a company to promote its business, to warn the receiver about the nature of the document, or even informing the receiver about the confidentiality of the document.
The Confidential Eye Fax Cover Sheet is one such example. As the name suggests, it has a design of an eye printed upon the fax cover sheet. Its sole purpose is to inform the receiver about the secret nature of the document and conveys a message indirectly that document must be received by the intended recipient only.