If you want to send an important message to your receiver with which you want to catch their attention, then a Critical Fax Cover Sheet is most suitable for you. This printable fax cover sheet is suitable for both personal and official use and can be used to send any urgent communication.
Critical Fax Cover Sheet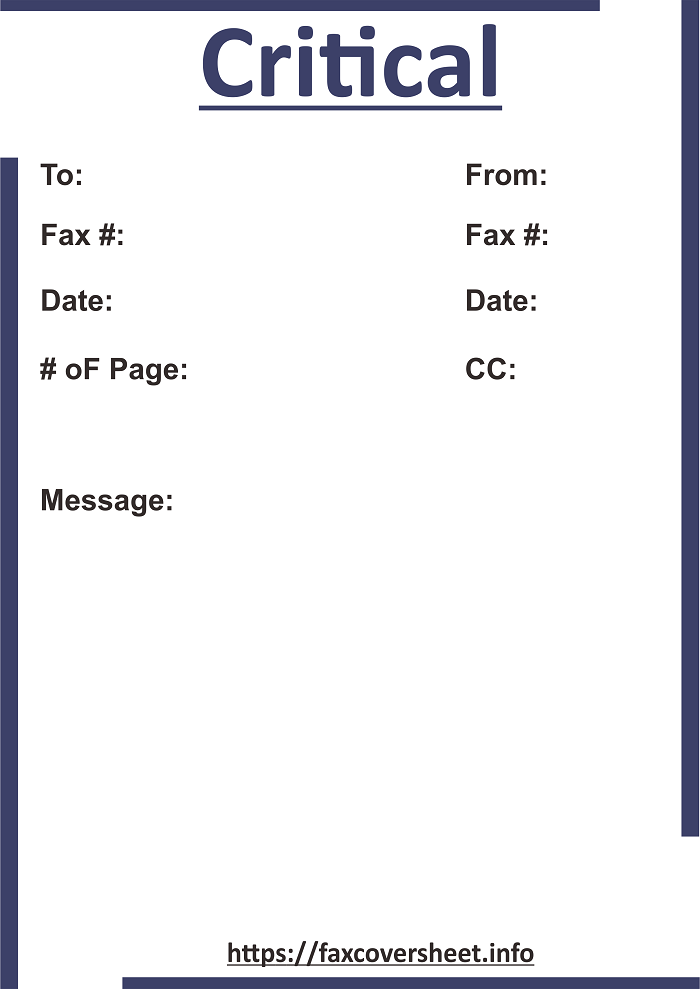 The top of the fax cover sheet has "Critical Fax" written in large fonts on bold letters. Below that, you can fill out the sender's and recipient's details such as sender's name, sender's address, recipient's name, recipient's address, etc. Below that, space is provided for the sender to convey to the recipient about any additional information, if required.