A Cursive Fax Cover Sheet is ideal for formal events or paperwork and situations where you want to create an impression upon the receiver. The heading is written in stylish cursive red font.
Cursive Fax Cover Sheet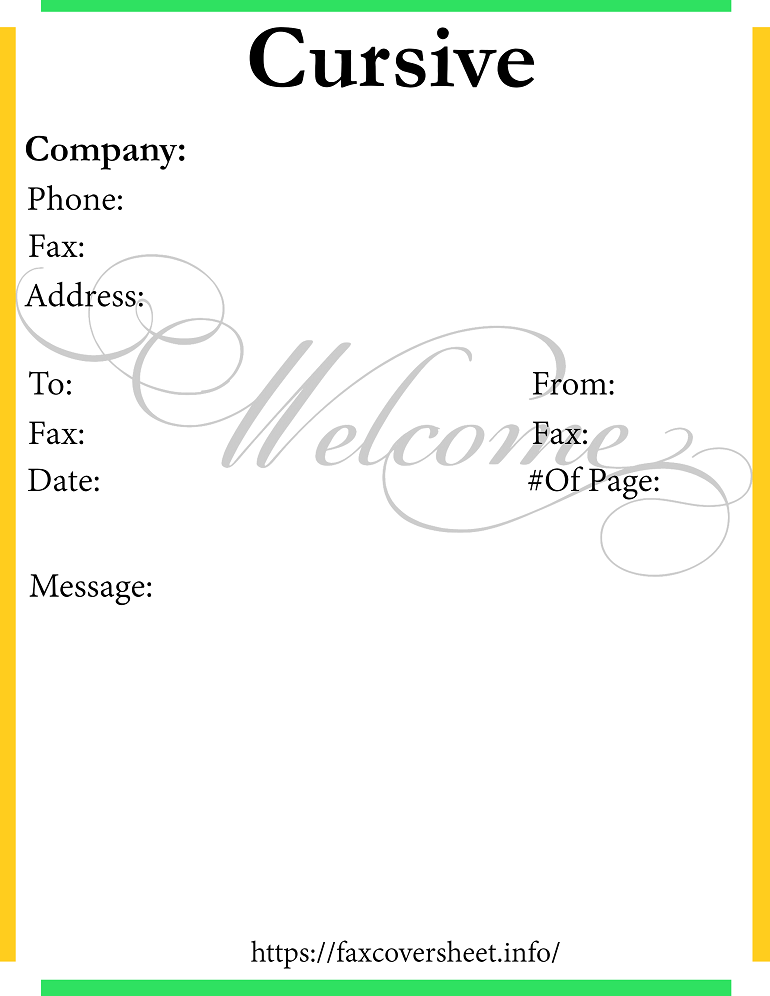 At the top of the fax cover sheet, the word "Fax Transmission" is written in a cursive red design. Then there is a space given for filling out sender's and receiver's details such as sender's name, sender's fax number, receiver's name, receiver's fax number, etc. At the bottom, there is a box where the sender can write any message for the receiver if required.