Fax cover sheet templates are available in different attractive and impressive designs and themes. These fax cover sheet templates are used to make the simple fax cover sheet professional as well as impressive. One of the fax cover sheet designs is droplets fax cover sheet.
Droplets Fax Cover Sheet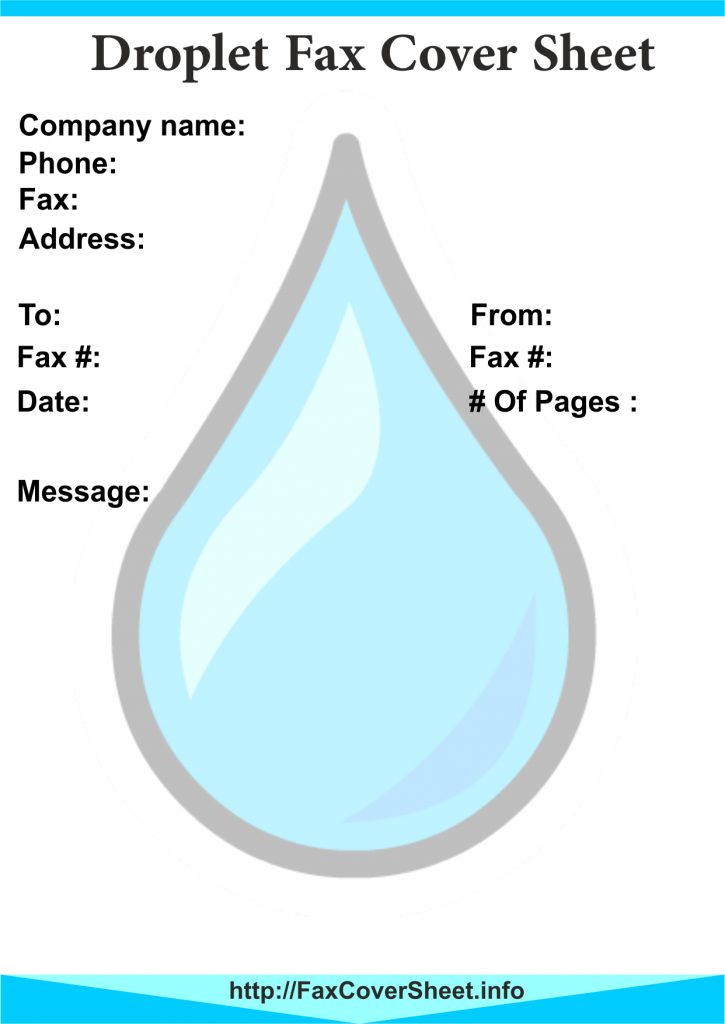 This droplets fax cover sheet template consists of drops of water design on the top of the fax where FAX title is written and on the border of the fax cover sheet. This gives the fax cover sheet different look. These drops of water are of sky blue colour.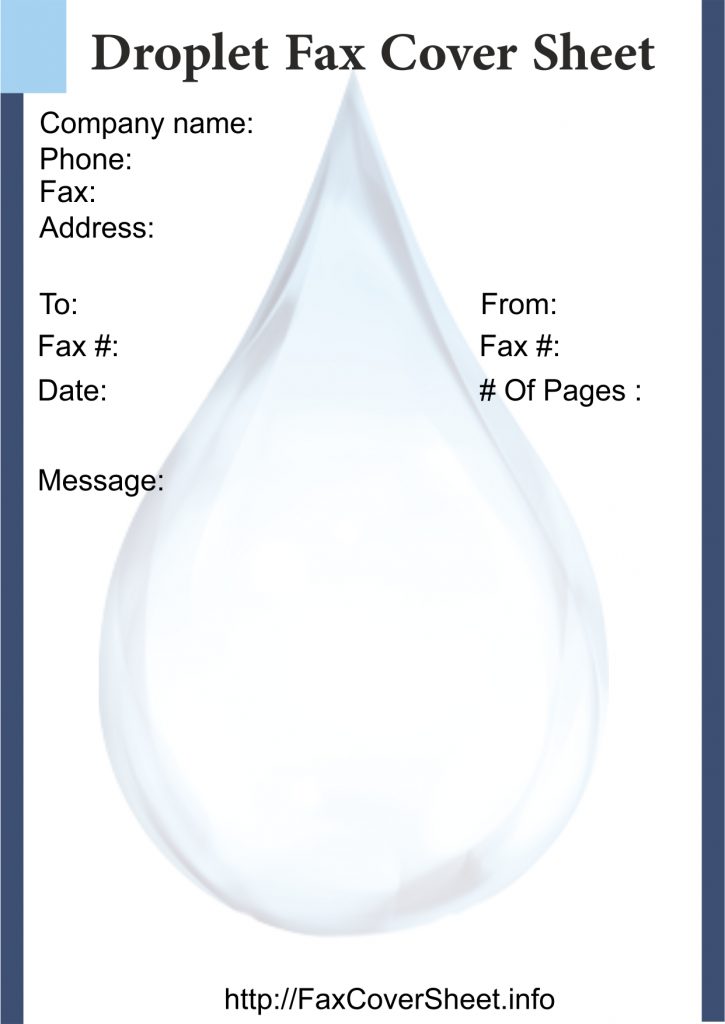 This template of fax cover sheet is in proper format and you do not need to worry about the format and you can get this template of droplets fax cover sheet from here at free of cost that is no charges and money need to pay. This template you can get at two formats i.e. PDF and Word.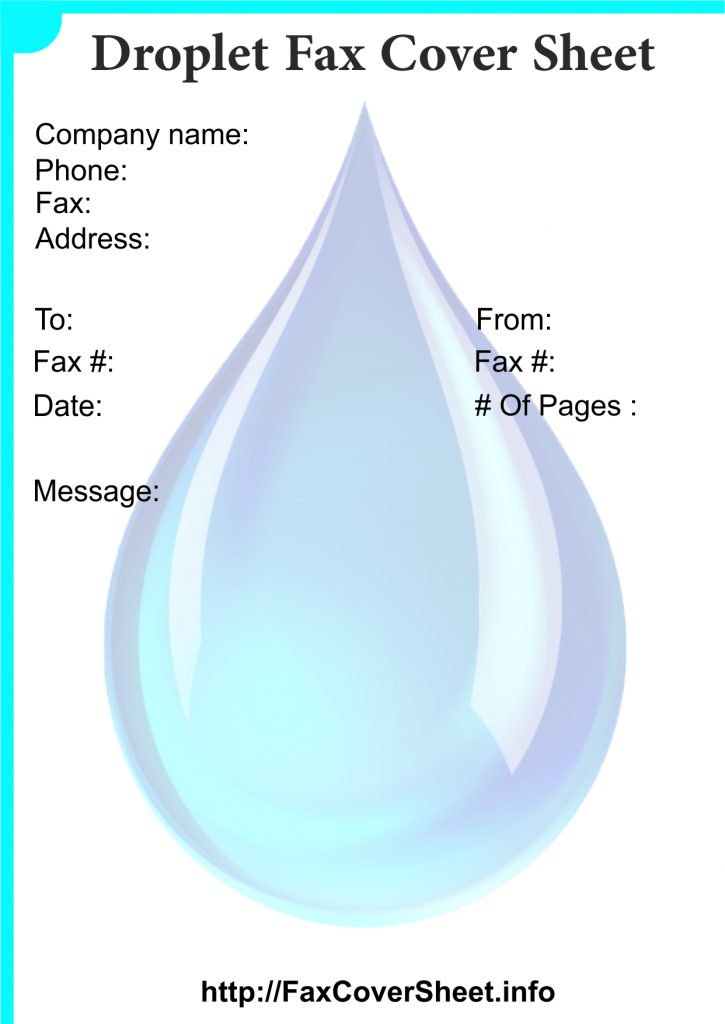 The templates of the fax cover sheet are also editable so if you are not satisfied with the style or font size than you can edit the template as well. This template makes the fax cover sheet impressive and easy to use for the sender also. In the Droplets fax cover sheet, you only need to write down details of sender and recipient along with a message.