Easter fax cover sheet is suitable for celebrating this festival or holiday. The Easter fax cover sheet template contains the illustration of Easter Bunny signifies the emergency fax and this printable fax cover sheet template can be easily downloaded from this site and free of cost.
Easter Fax Cover Sheet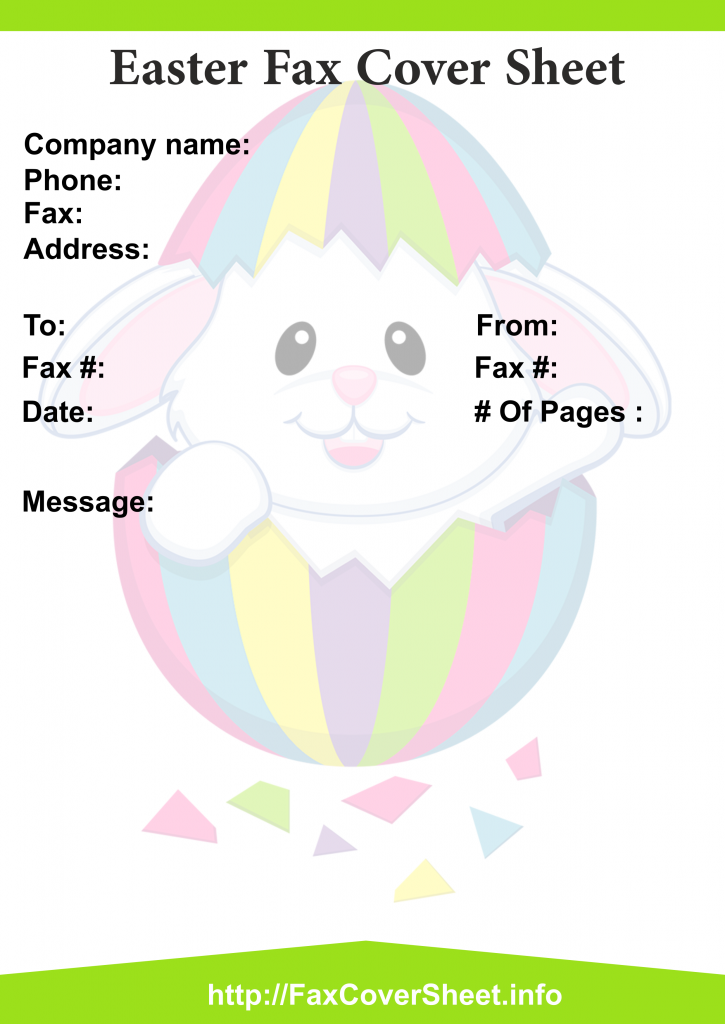 You do not need to spend any kind of money to get the desired template. There are many other templates of Easter fax cover sheet which you can get online from this site.
There are numerous templates available in different designs and themes. These designs and themes make the template more impressive and attractive along with professional as well. The fax cover sheet mostly used for professional purposes so you need to focus on the format of the fax cover sheet. The templates of fax cover sheet which you get online are in standard format.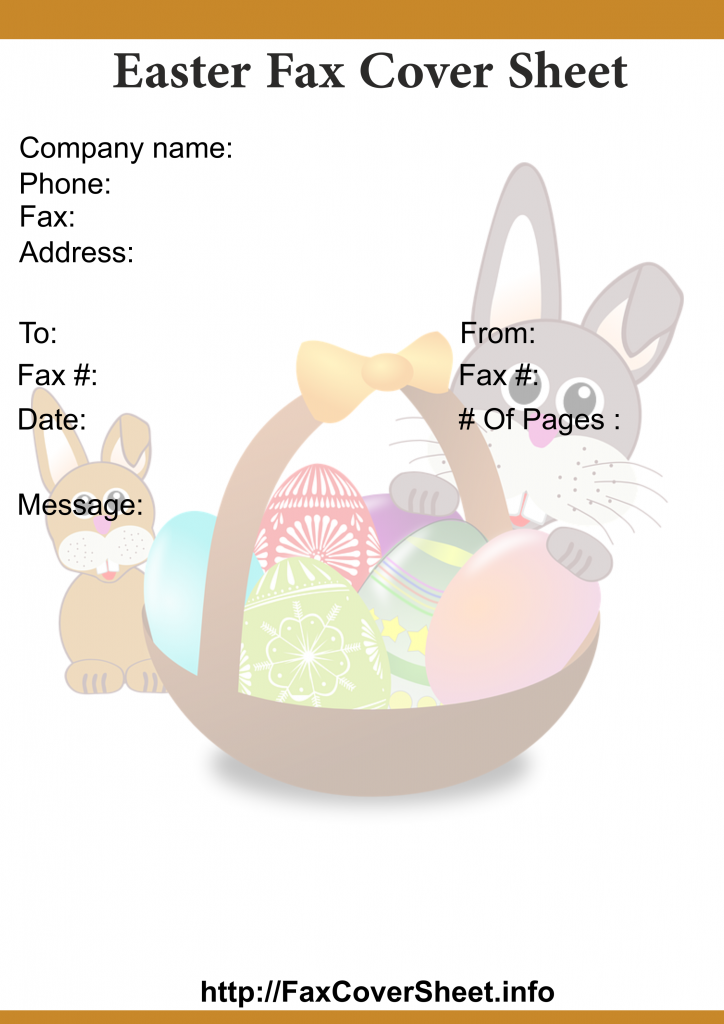 The templates you can download by clicking the option "DOWNLOAD AS PDF" or "DOWNLOAD AS WORD". The user can download the desired template in any format out of these two. The templates of Easter fax cover sheet are editable as well. So, if you are not satisfied with the find size and style then you can edit the template as per your choice.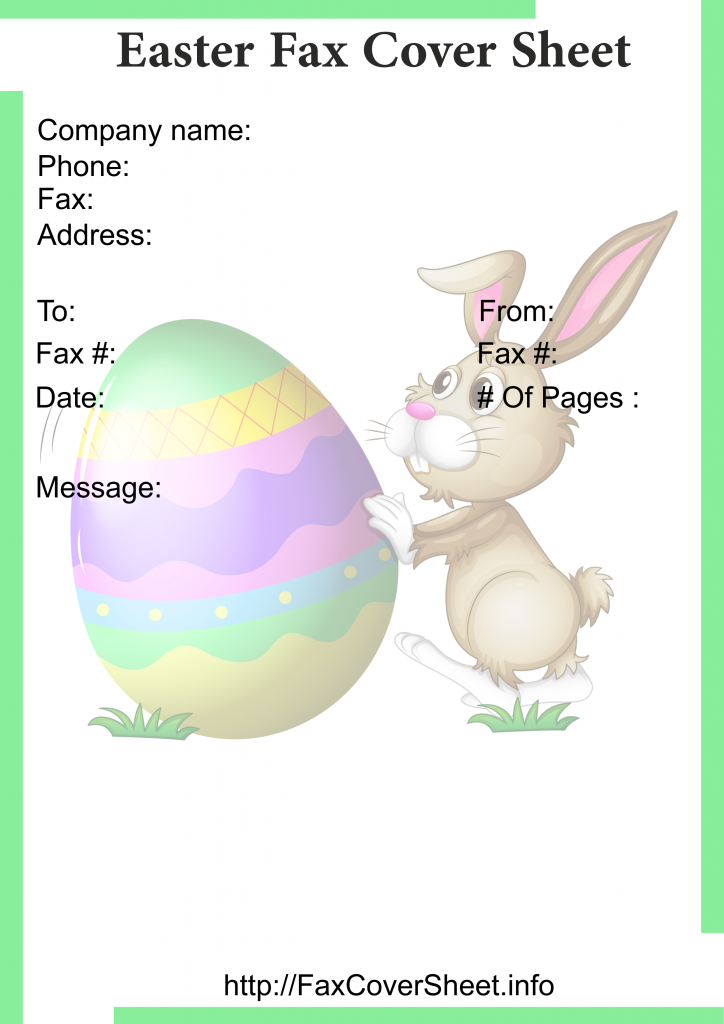 You only need to enter details of sender and recipient. The details include name, company name, contact number, email id, fax number, date of sending fax etc. information. These online templates have lots of benefits and you can download "n" number of templates online at free of cost.
After writing all the details you can send the fax cover sheet to the particular recipient. The templates of Easter fax cover sheet can help you saving your time and money to create an impressive fax cover sheet.