An Exterminator Fax cover sheet is specially designed for exterminator businesses or pest control companies. It contains images of wasps, flies, and ants signifying the services provided by the exterminator or pest control businesses to its customers.
Exterminator Fax Cover Sheet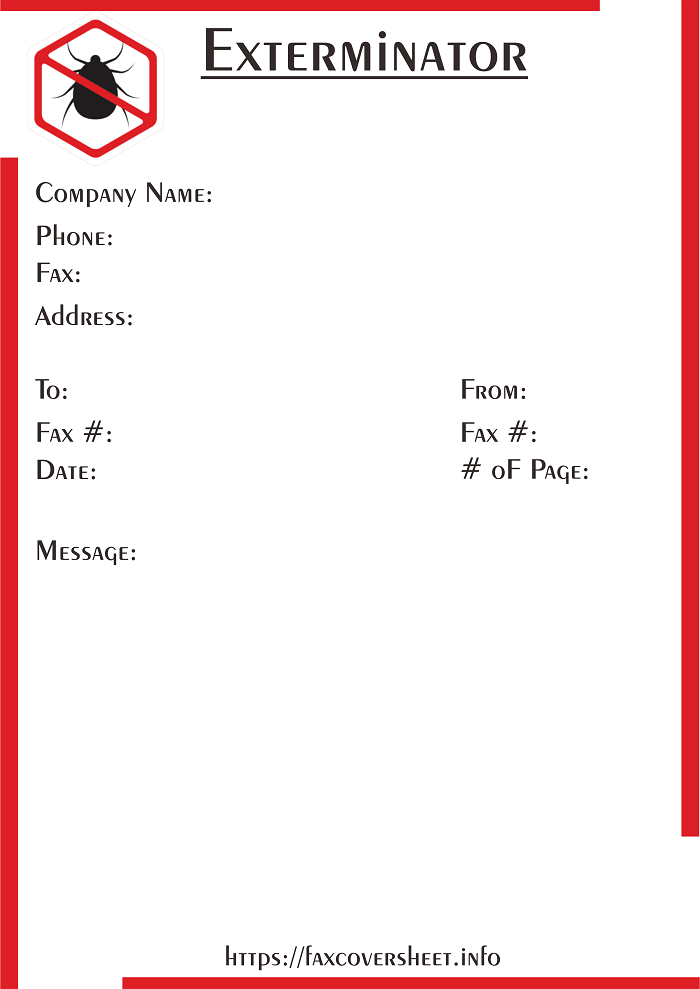 At the top of the fax cover sheet, there is fax written in bold letters. At the top right, there are images of wasps, flies and ants embedded. Below that, there is space provided for filling the sender's details such as the company's name, mailing address, phone number, fax number, etc.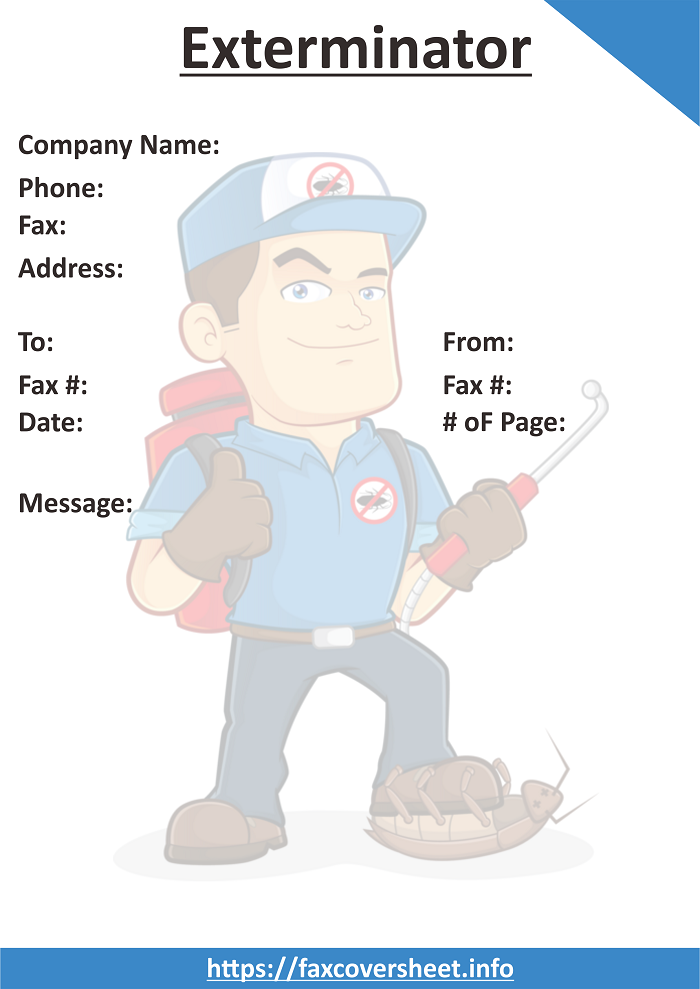 Below that, space is provided for filling receiver's information, such as receiver's name, fax number, date and number of pages. Below that, there is a box for conveying any message to the receiver, if any.