The Fax Restaurant Menu Fax Cover Sheet consists of an image consisting of the menu of the particular restaurant. It is particularly made for restaurants to scale up their business and increase the number of customers for their restaurant.
Fax Restaurant Menu Fax Cover Sheet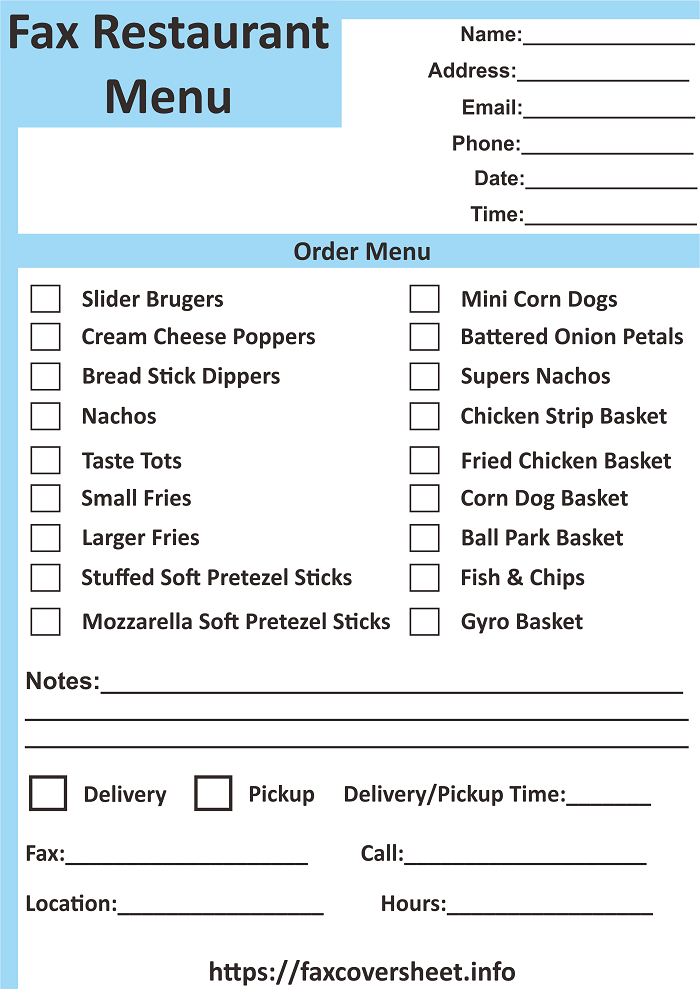 Through this fax cover sheet, customers can directly order their meals from a particular restaurant by selecting their menu and providing vital information. They can then fax this printable menu to the restaurant to get their meal prepared beforehand.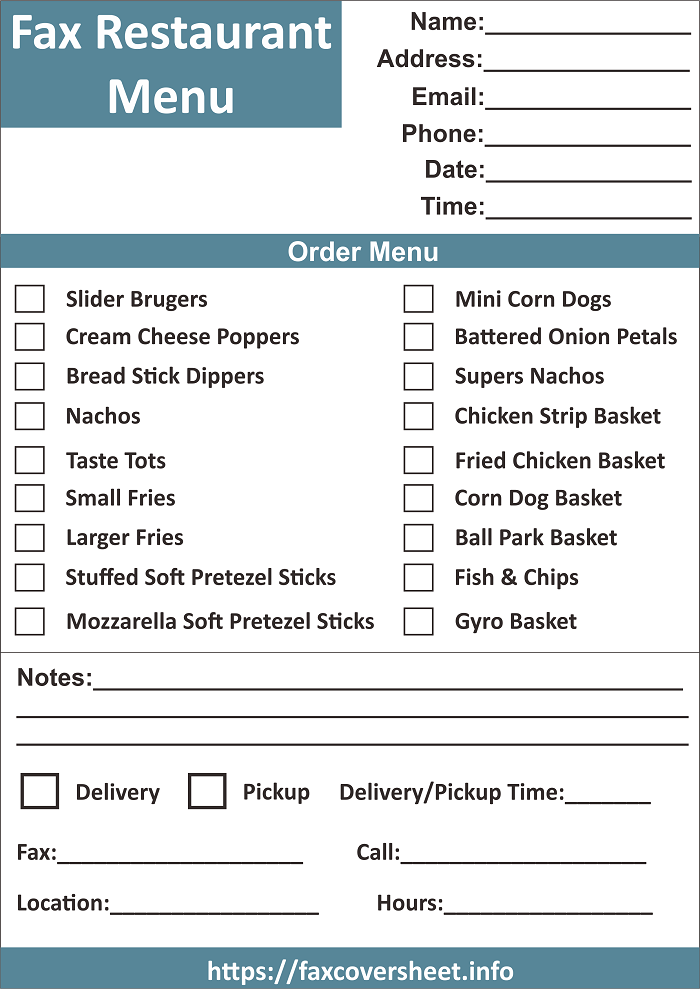 This printable fax cover sheet contains a section at the top where the customer has to fill out his details such as name, address, phone number, etc. Below that, it contains a list of the menu of the restaurant with check-boxes against each of the item. A customer can create his order by just checking against the meals he wants to order.