General Vet Fax cover sheet is suitable for veterinaries. This free printable template of a fax cover sheet consists of an illustration of a vet taking care of a cat.
General Vet Fax Cover Sheet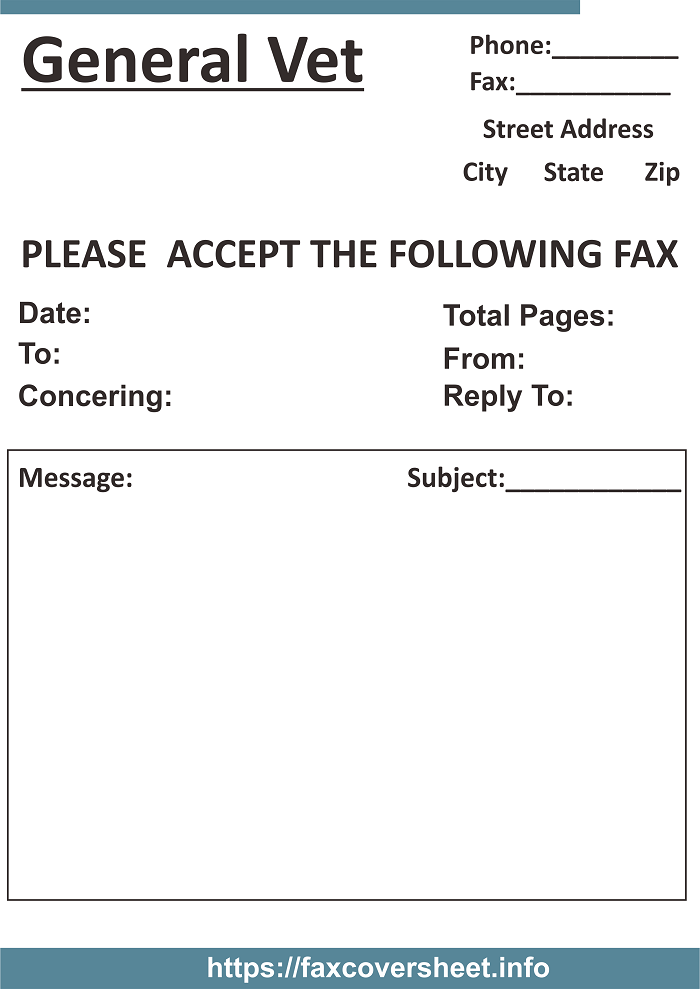 This template at the top with the image consists of details like Phone, Address, city, ZIP, Fax. After this, there is heading at the right side of the sheet "Veterinary Hospital".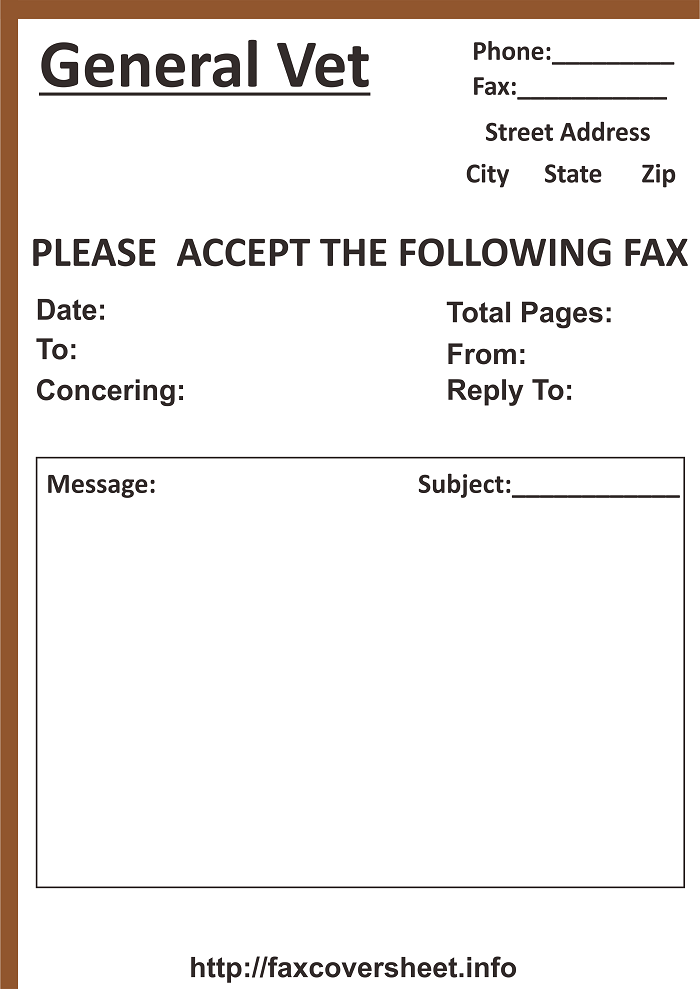 There is the title "Please Accept the Following Fax". And then details of sender and recipient and message at the end. This template you can save in your device by just simply selecting on the Download option. You can download this template in 2 formats i.e. PDF or Word.