Global fax cover sheet template includes an image of a globe on the top of the sheet and in the vertical form title FAX is written below the globe with a colourful background.
Global Fax Cover Sheet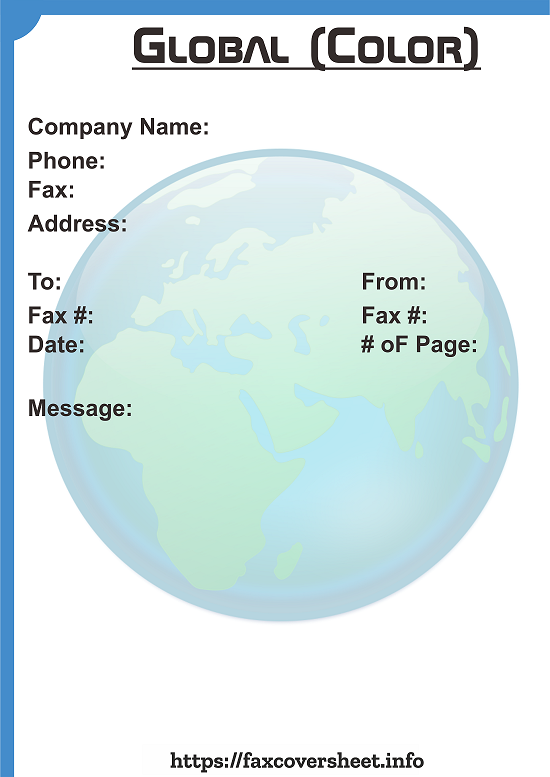 This type of printable fax cover sheet template is a good option for the global corporate world. This colourful printable template is available on this site at zero cost and in two formats: Word and PDF. You just have to click on the download option and the template will get saved in your device.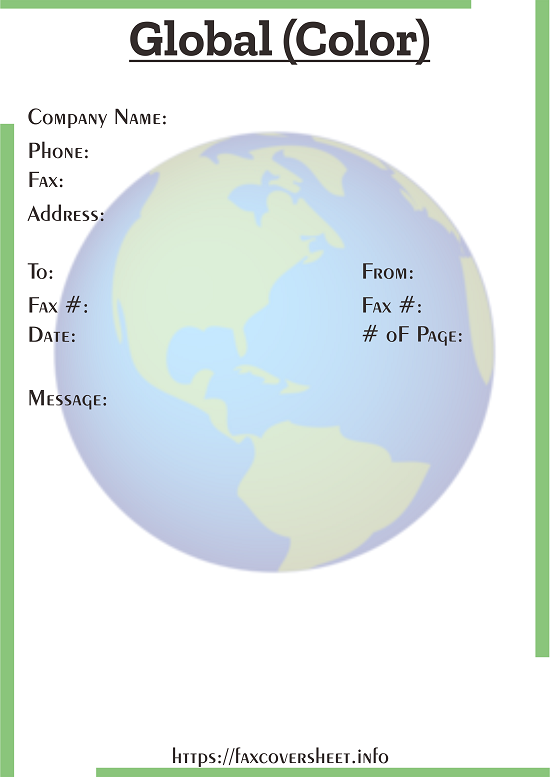 This template is in a standard format you do not need to worry about the format. You just need to focus on writing correct details on this template of global (colour) fax cover sheet.