If you want to add a personalized touch to your fax cover sheet, then you can use the Handwriting fax cover sheet template we have provided you here. It is basically suitable for informal and casual conversations. This fax cover sheet uses a font that resembles handwriting.
Handwriting Fax Cover Sheet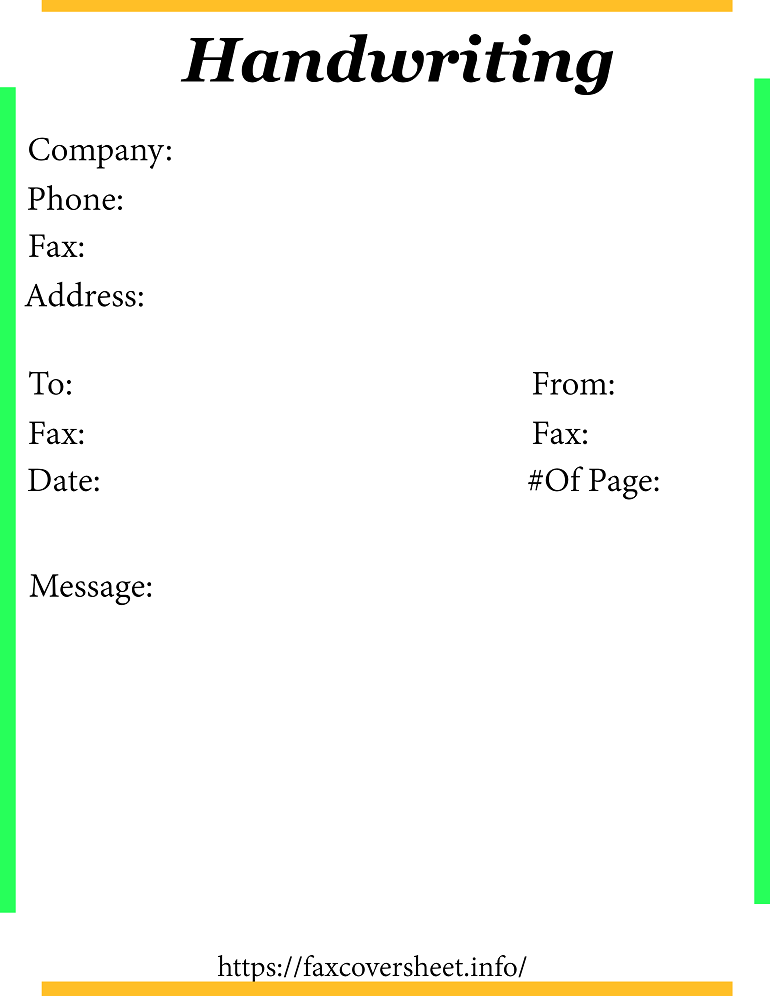 At the top of the fax cover sheet, "Fax Cover Sheet" is written in personalized handwriting style. Below that, there is space for providing sender's and recipient's details, such as the sender's name, receiver's name, fax number, number of pages in the document, etc.