A High Priority Fax cover sheet signifies the urgency of the document and that the recipient must respond to it immediately. This is more suitable for office correspondence for sending official documents which need the concerned person's immediate attention.
High Priority Fax Cover Sheet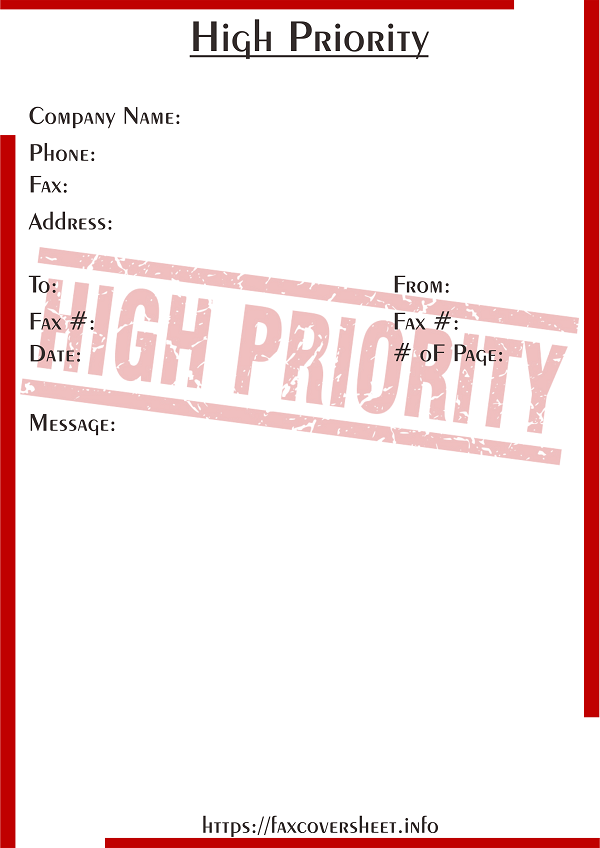 The top of the fax cover sheet has High Priority written in red in large fonts. Below that, there is space for filling out sender's and recipient's details such as sender's name, sender's address, recipient's name, recipient's address, etc.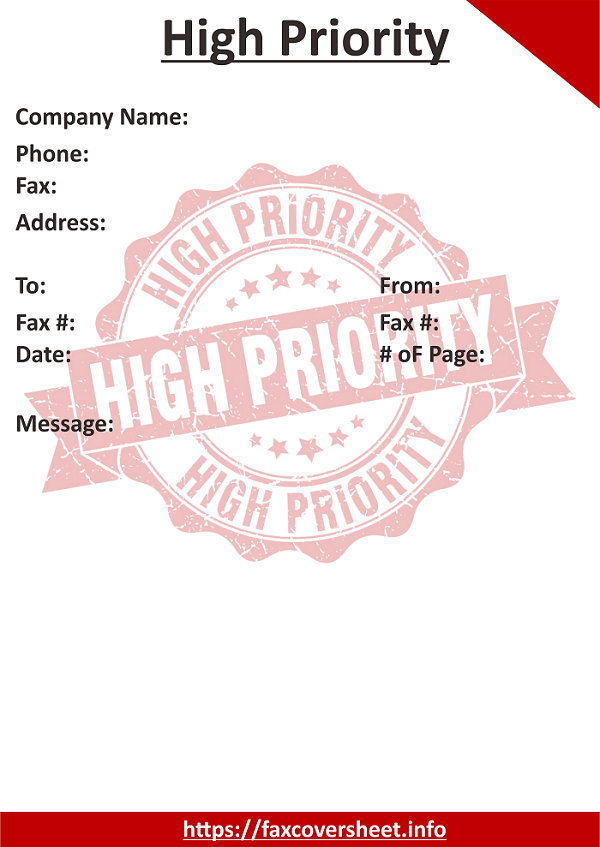 There are also checkboxes provides as to convey to the user what action he needs to take. At the bottom, there is a blank box provided for the sender to fill if he wants to convey any additional message to the receiver.