Juggle fax cover sheet template consists of an image of a businessman and city scene in the abstract form and the man in the image is busily juggling. So if you want such kind of fax cover sheet than this template can be the best option for you.
Juggle Fax Cover Sheet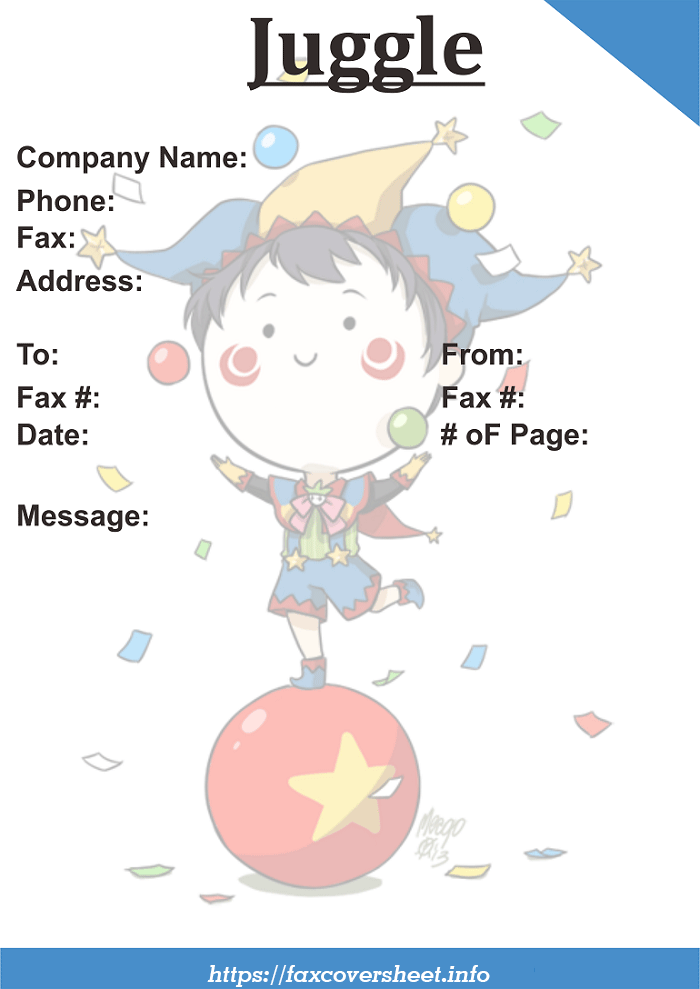 This template you can save and use for your own purpose after downloading it from this site. There are no charges for downloading this template. This template you can save in two formats:
>> Download as Adobe Acrobat Reader.PDF format
>> Download as Microsoft Word.DOC format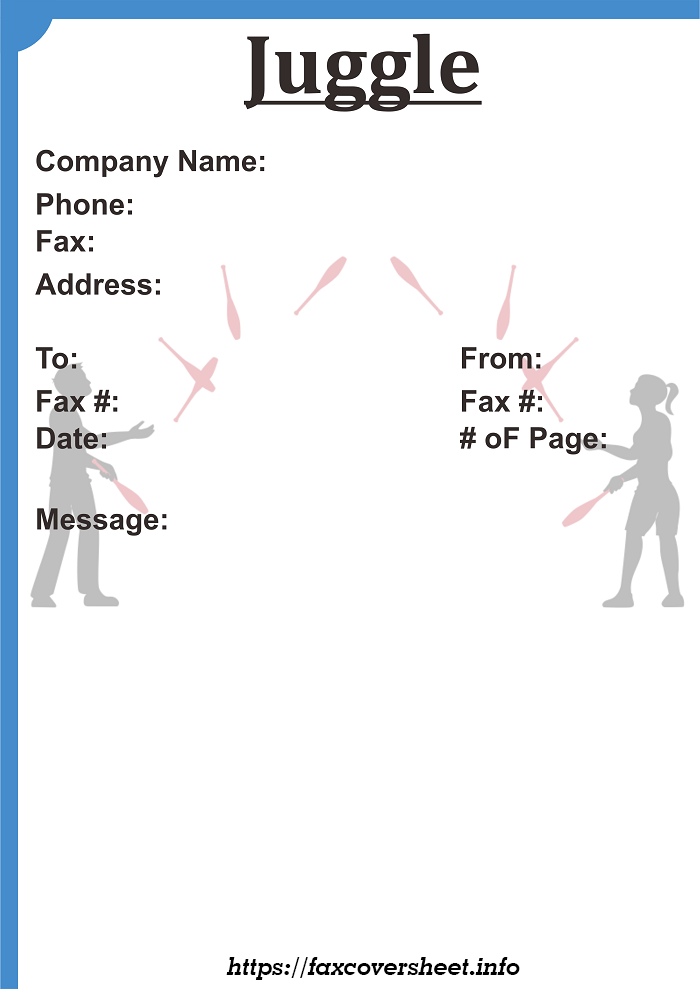 This template is in proper format and the image provides a professional and impressive look to this template of a juggle fax cover sheet.