If you want to add personalization to your fax cover sheet, then Monogram Script Fax Cover Sheet is a great option for you. This fax cover sheet has all the alphabets written at the top of it in big bold script.
Monogram Script Fax Cover Sheet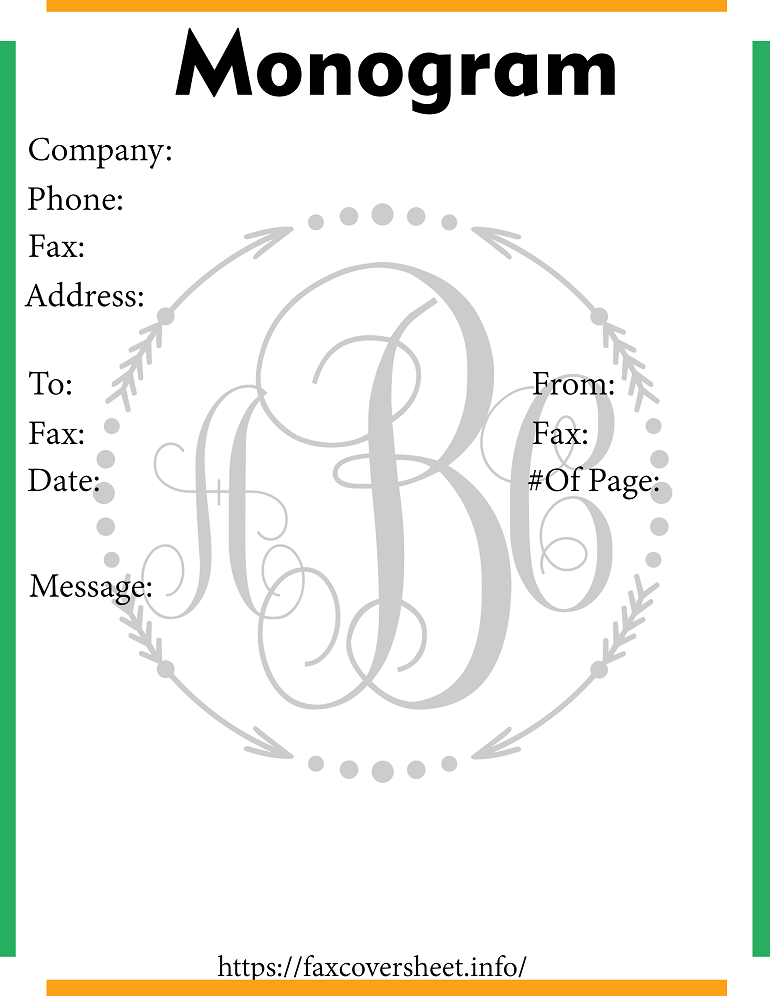 The top of the fax cover sheet contains the particular alphabet you have chosen written in black and bold font. Below that, there is a space to be filled with vital details such as sender's name, sender's fax number, receiver's name, receiver's fax number, etc. Below that, a blank box is provided for the sender to end any message to the receiver, if required.