If you are looking for a music fax cover sheet for your business related to music like musical instruments, musicians, orchestral organization etc. then here you came at right place. In this site, you will find out interesting and impressive music fax cover sheet templates.
Music Fax Cover Sheet
You can download or save these templates of fax cover sheet at free of cost. No need to pay any amount of money or charges to download the template.
The templates of fax cover sheet are in standard format. You just have to write down details of sender and recipient on the fax cover sheet along with the message which you want to convey. The templates of the fax cover sheet in this site are in impressive designs or layout. You just need to focus on the content.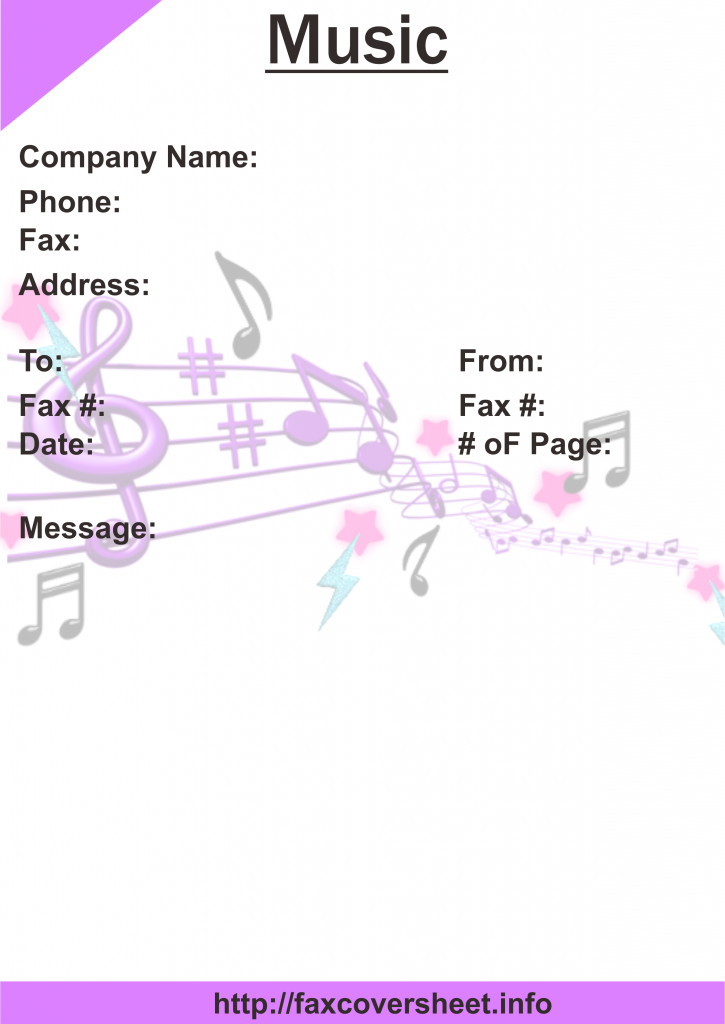 Another advantage of these online fax cover sheet template is you can edit these templates as well. If you want to perform some editing in the selected templates then you can do it very easily. You do not need to tremble in different websites to find out the fax cover sheet templates as on this site you will find out the desired template and of course without paying a single penny.
These templates are available in PDF as well as Word format. You can download the selected template of a music fax cover sheet in any format.
The music fax cover sheet template consists of an image of musical notes with a violin player. And if you have another image displaying music business, you can replace this image with our own image also.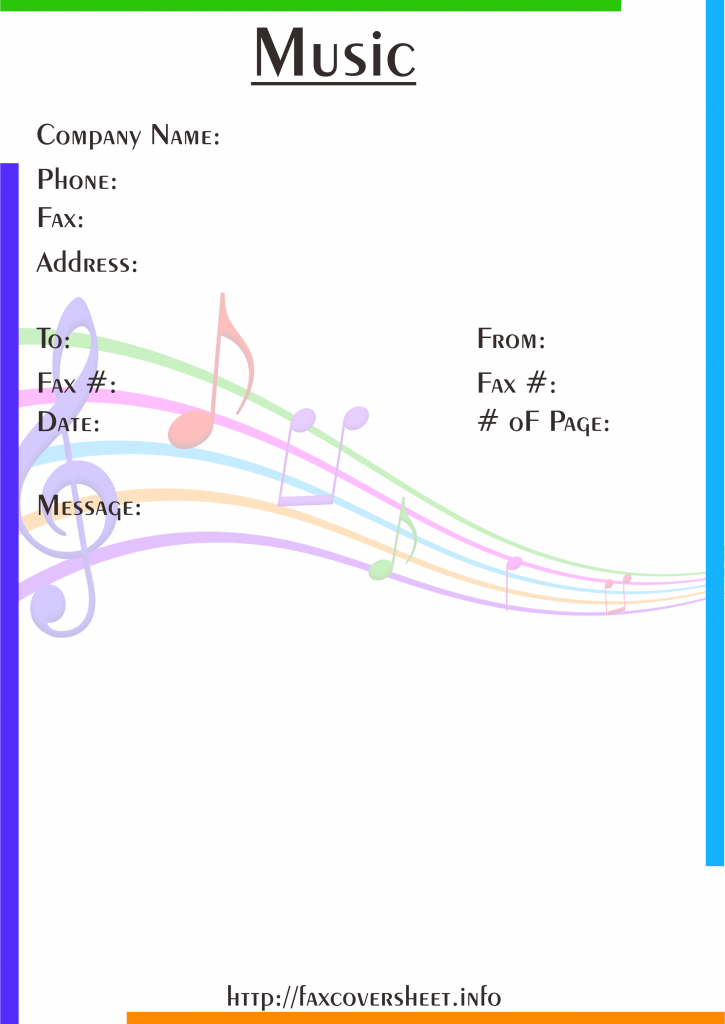 You can select the template of a music fax cover sheet and this printable fax cover sheet template can be saved in the desired format in your device. You just need to enter the desired details and information and send this fax to the destination.
These printable fax cover sheet templates are best options for them who have no time to create fax cover sheet or have no idea regarding creating impressive fax cover sheet.
For all of you, you can download the templates from this site and can save your time as well as money for the creation of a fax cover sheet.