A Nautical Fax Cover Sheet is ideal if you work in marine or ocean industries or any related industries. This fax cover sheet has the image of an anchor and a jumping fish at the top of it.
Nautical Fax Cover Sheet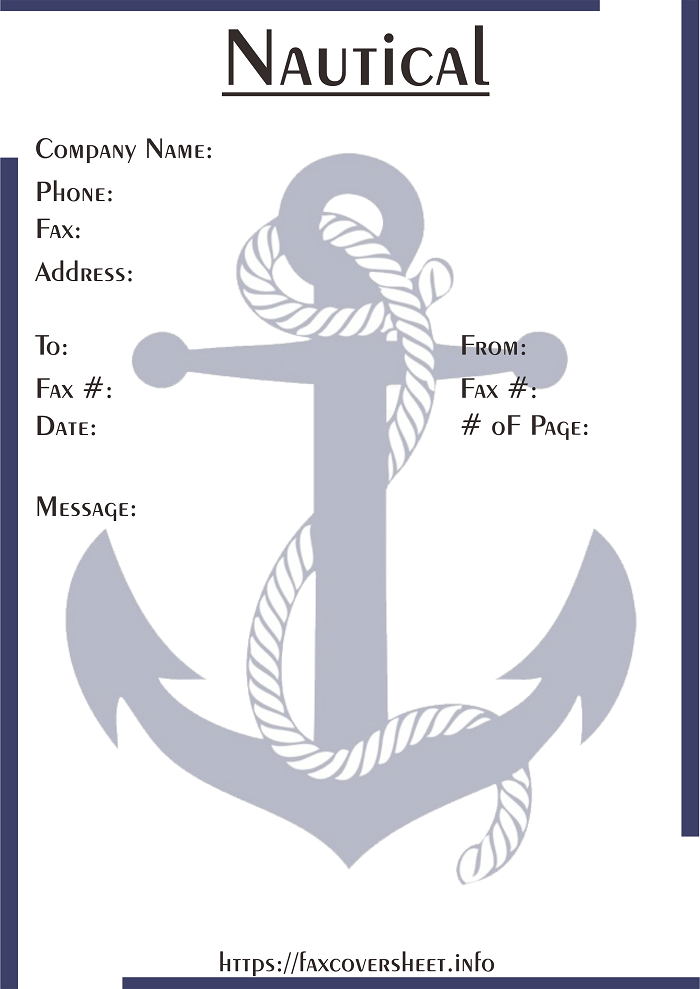 The top of the fax cover sheet is decorated with the image of an anchor with a jumping fish made within it. Also, the word "Fax" is written in large font in blue colour.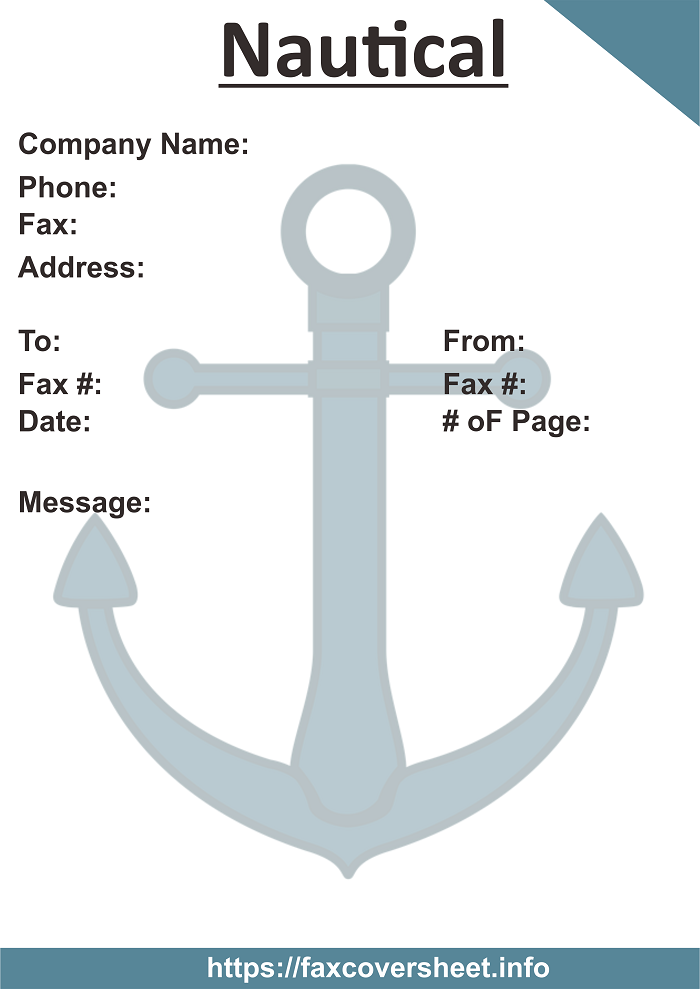 Below that, there are spaces for filling out details about the sender and the receiver, such as sender's name, sender's address, receiver's name, receiver's address, etc. At the bottom, there is a blank space provided for the sender to fill out any message for the receiver, if required.