A Nurse Fax Cover Sheet is a printable fax cover sheet with the image of a medical cross and a stethoscope at the top of the cover sheet. It is most suitable for hospitals and doctors for any confidential medical communication.
Nurse Fax Cover Sheet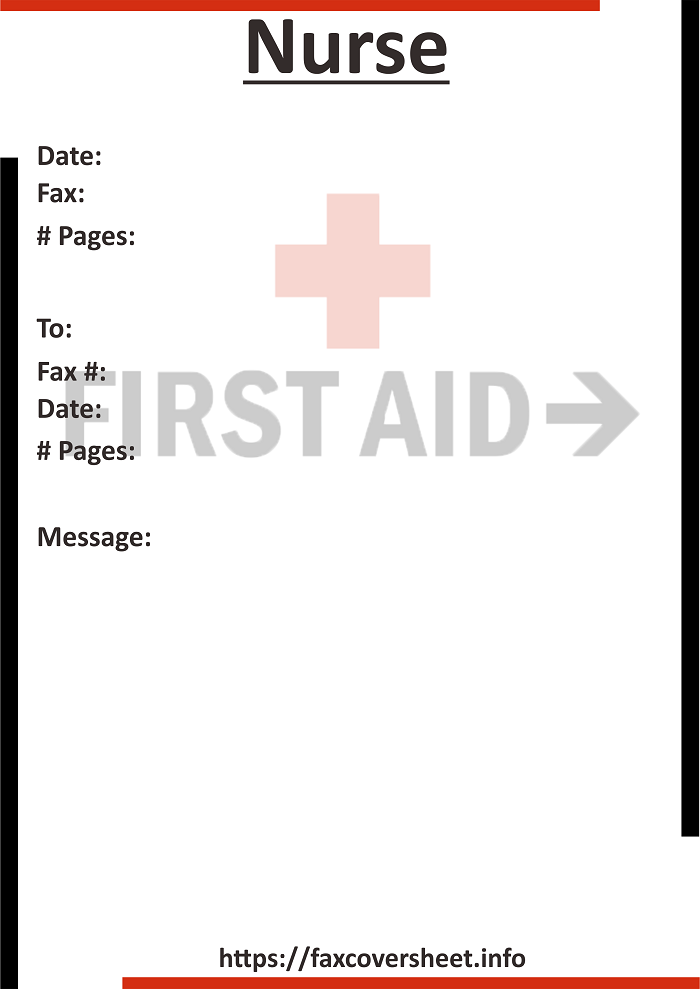 At the top of the fax cover sheet, there is an image of a medical symbol with a stethoscope. Then below that, there is space for filling out details about sender and receiver such as sender's name, sender's fax number, receiver's name, receiver's fax number,  etc.