One world Fax cover sheet template you can use for the resemblance of unity. So, if you are searching for such kind of template which includes the reflection of one world in your fax cover sheet than you can use this template from this site which you can get from here at free of cost. The templates help you to save your time and money also.
One World Fax Cover Sheet
The template of one world fax cover sheet consists of an image of a multi-culture group on the earth which reflects the sign of unity on the earth. As there are versatile cultures on this earth but all the people used to live together and show the togetherness, humanity and unity.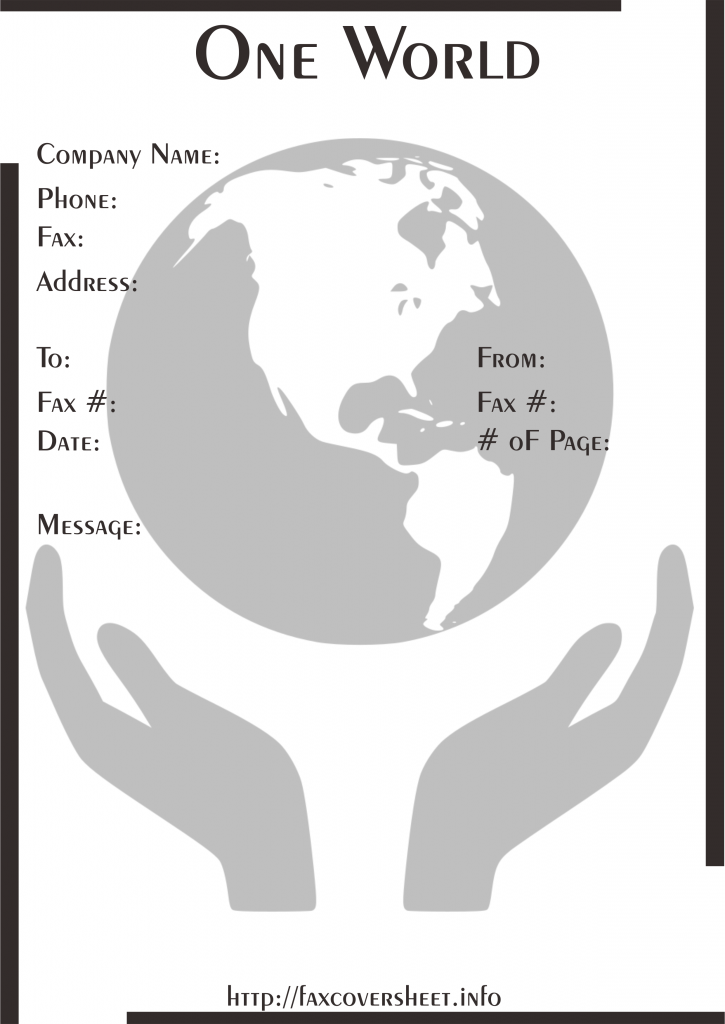 The template of One World fax cover sheet you can get in two formats that are PDF and Word. You can choose any of the desired formats for downloading this fax cover sheet. The fax cover sheet template has a download option for both the formats. You can edit the templates of fax cover sheet as well.
The template is in proper or standard format. You do not need to worry about the layout and format of this one world fax cover sheet template. You only have to enter the information of recipient and sender and write the message in a concise manner.
This template of one world fax cover sheet surely liked by you and can be used for your unity purpose work as well.