Order form fax cover sheet template you can easily get from this site. You do not need to search on any other website to get this template. This template you can save from this site on your device without paying a single penny.
Order Form Fax Cover Sheet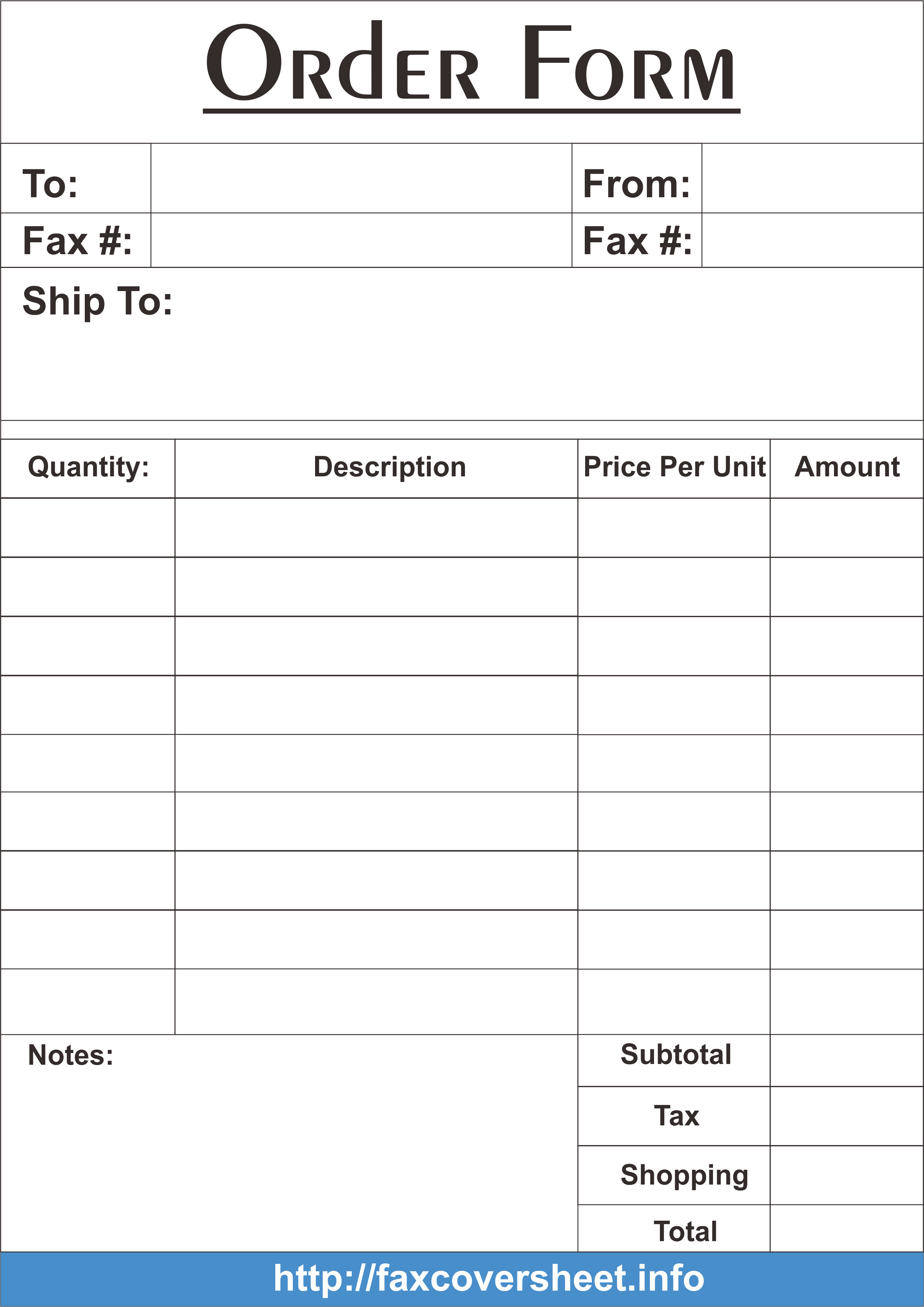 This template of printable order form fax cover sheet consists of proper format to list of ordered items.
The title of this template is an ORDER FORM FAX COVER SHEET. After this there you need to write down the sender and recipient contact details. After this there is a proper sheet is build including the rows: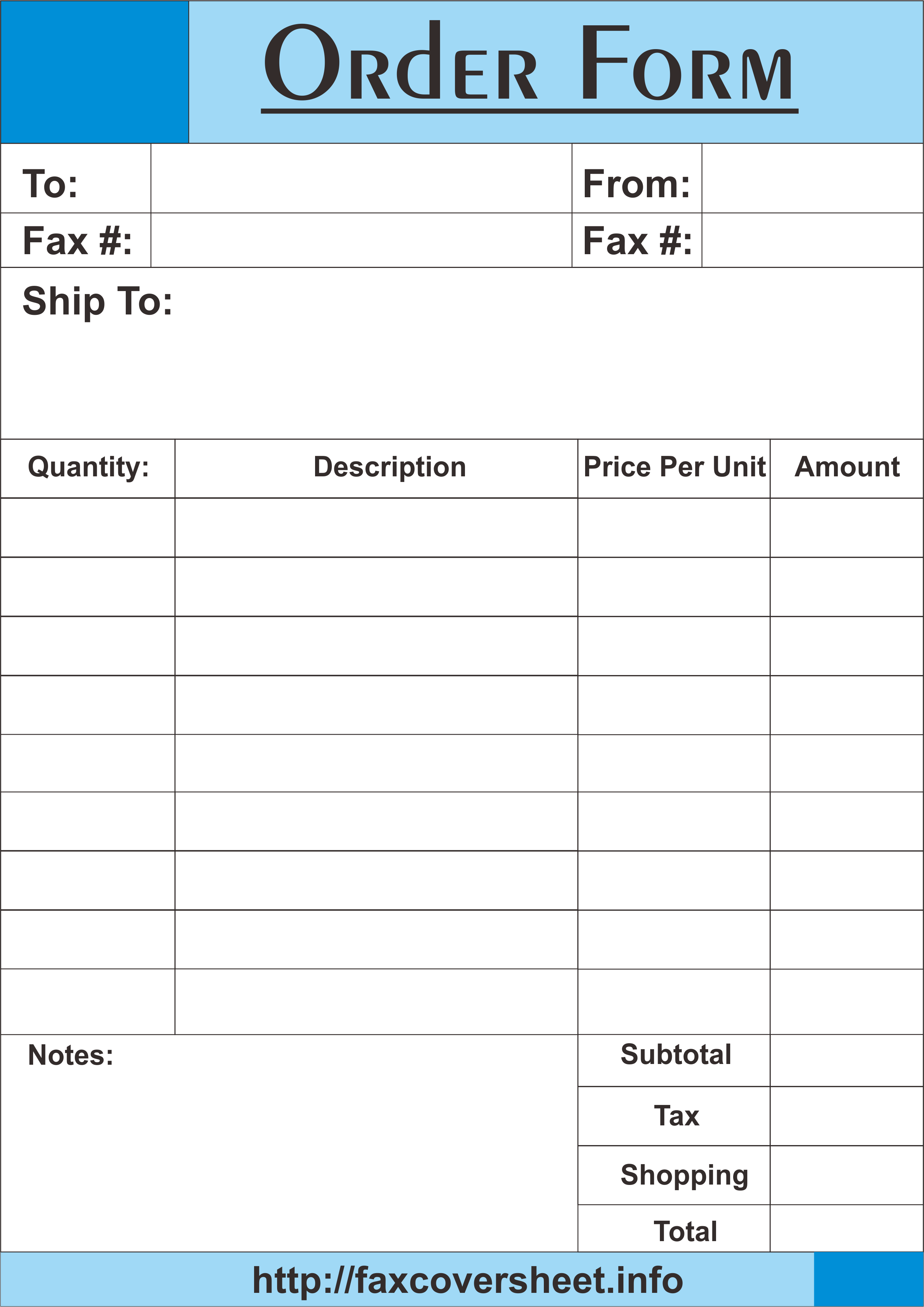 Quantity
Product description
Price per unit
Amount
After this, in the end, there is an option of "Note" and section for subtotal, tax, shipping and then a grand total. All this make this template best option of order form perspective.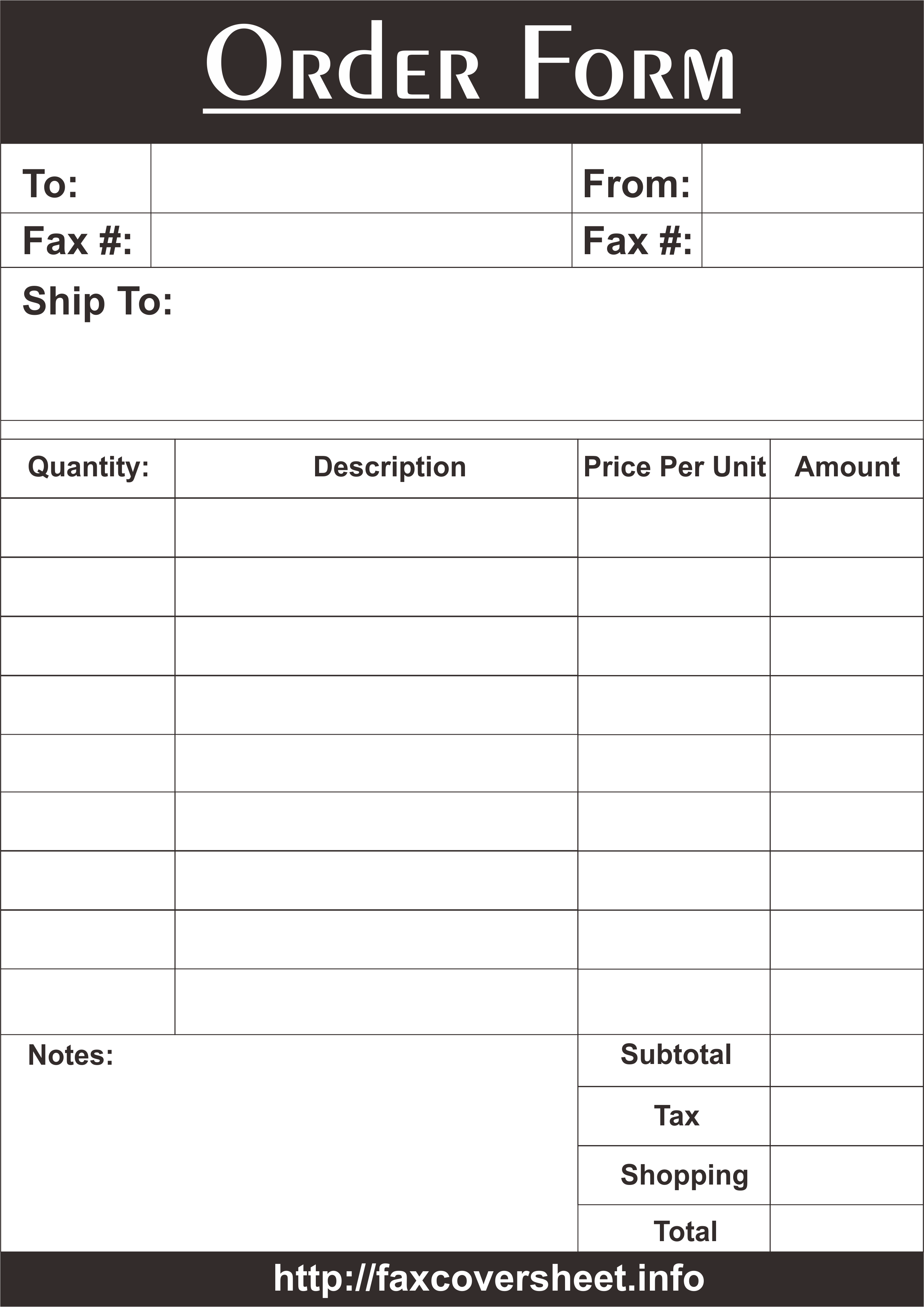 You just need to enter details and information about the products. You can download this template in your device in PDF or Word format and if you want to edit the template then you can edit the template as well.