Record request fax cover sheet template can be used to request for your personal, medical and business records which you want from the recipient.
Record Request Fax Cover Sheet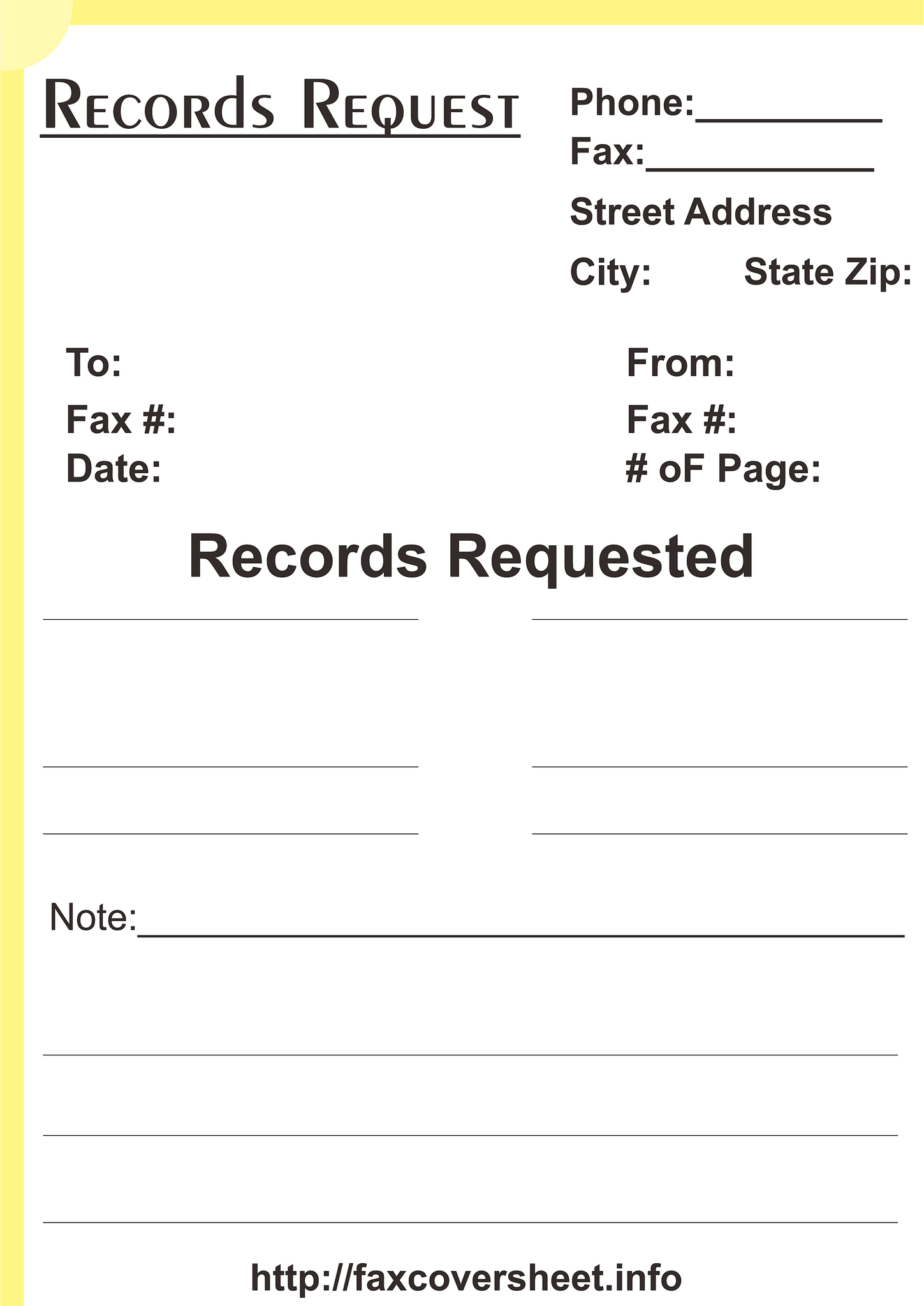 This fax cover sheet template consists of heading RECORD REQUEST on the top. And then details of sender and recipient along with Date, FAX number, city, state ZIP as well.
After this, there will be heading RECORD REQUEST and in the bottom section, there is NOTE option as well.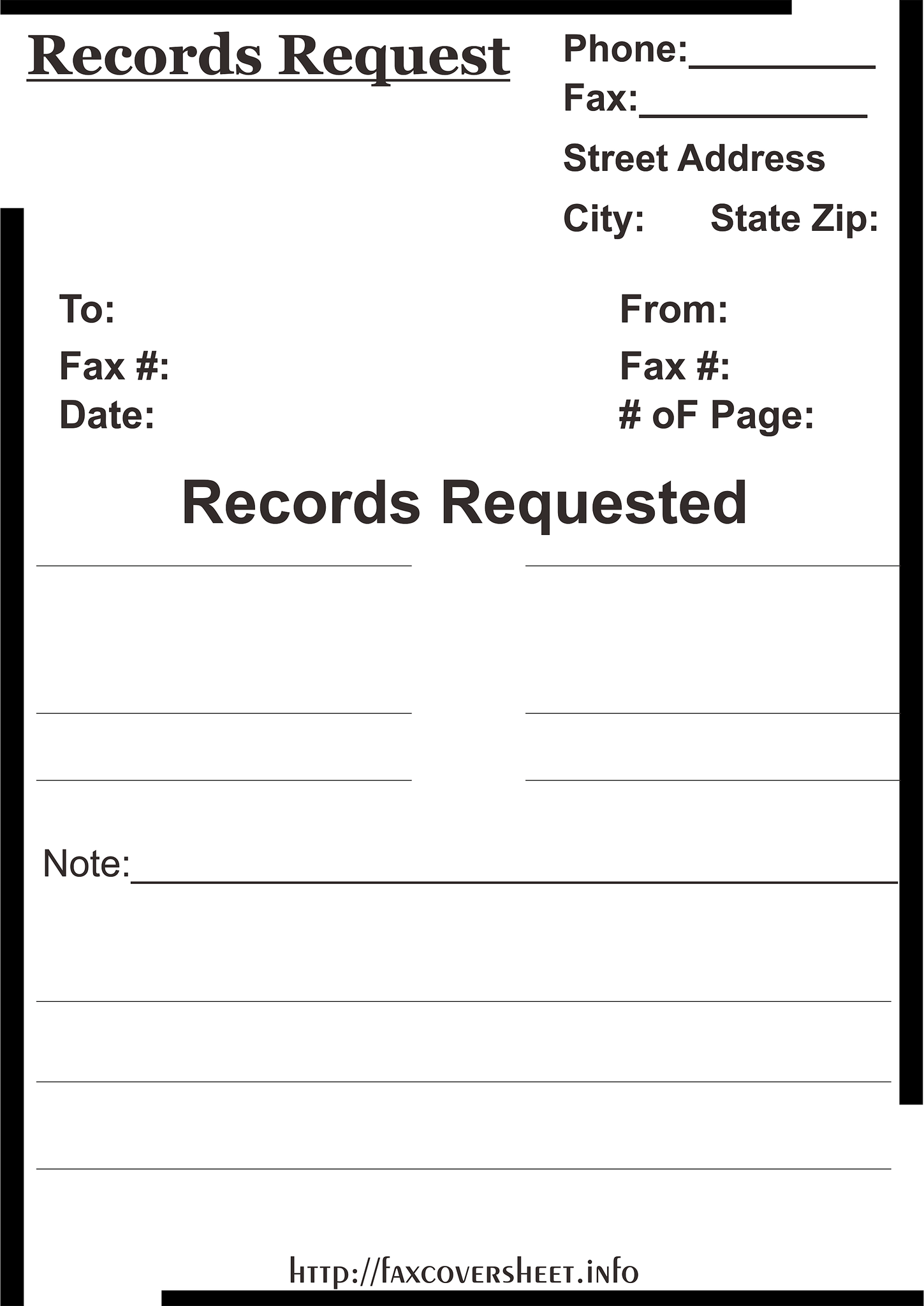 This template is in a standard format you just need to enter details and information which you want to get. Just need to click on the download option either WORD or PDF format as per your choice or requirement.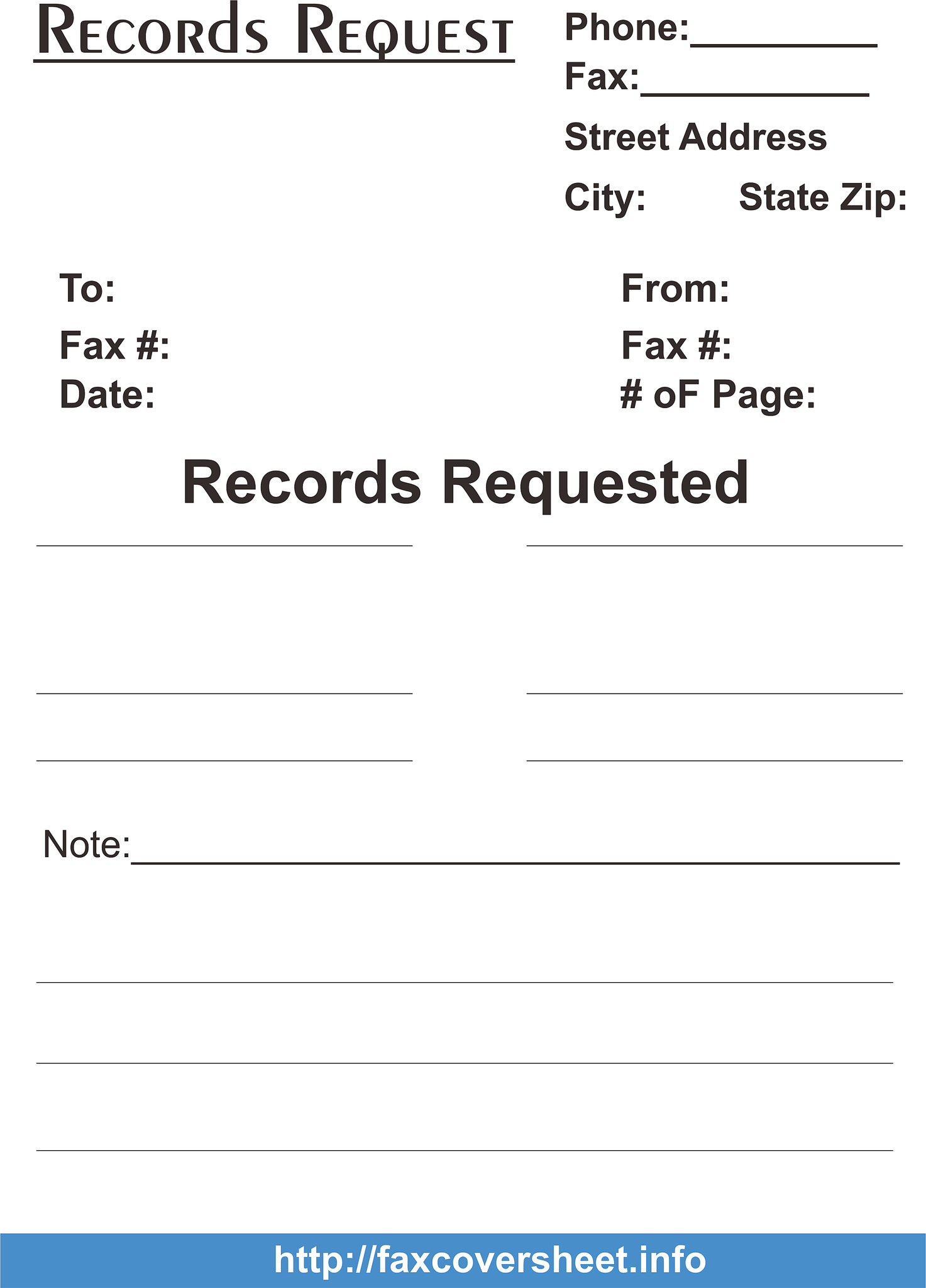 You will get this template of printable fax cover sheet in your device at free of cost.