If you are an eco-friendly person and care about the environment, then Recycle Fax Cover Sheet would be an ideal option for you. Through this fax cover sheet, you can encourage the recipients to recycle the fax cover sheet to save the environment.
Recycle Fax Cover Sheet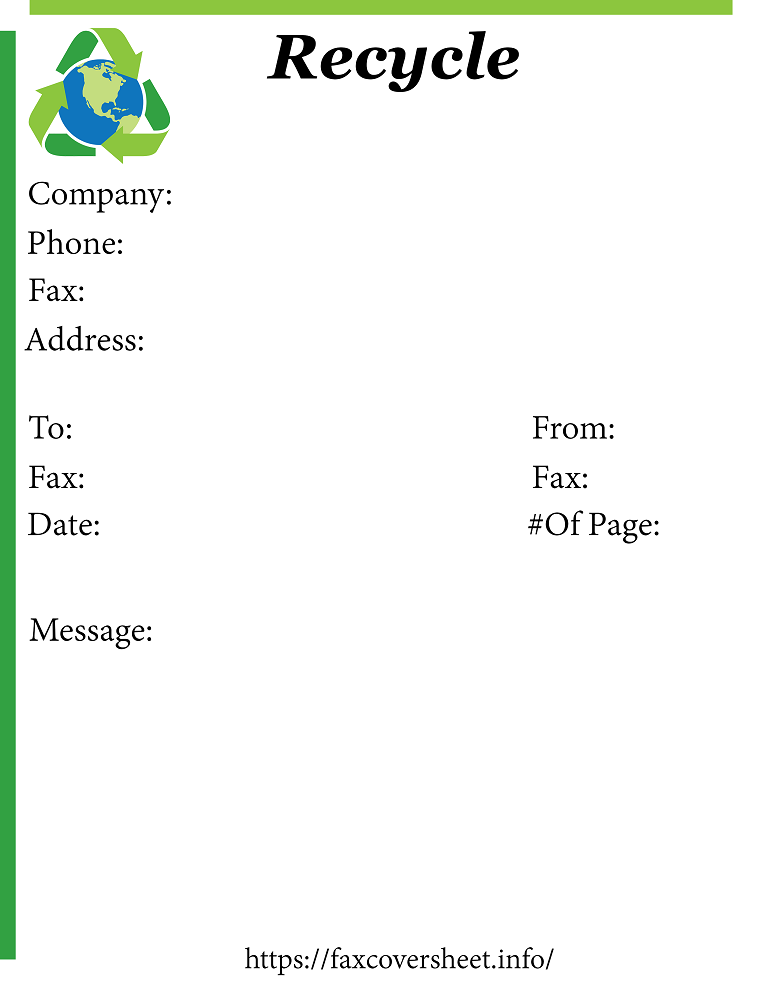 The fax cover sheet available on our site is free of cost and you can make changes to it as per your preferences. The top of the fax cover sheet has "Recycle This Page" in big fonts. Hence it instantly conveys the message to the receiver and encourages them to take an action.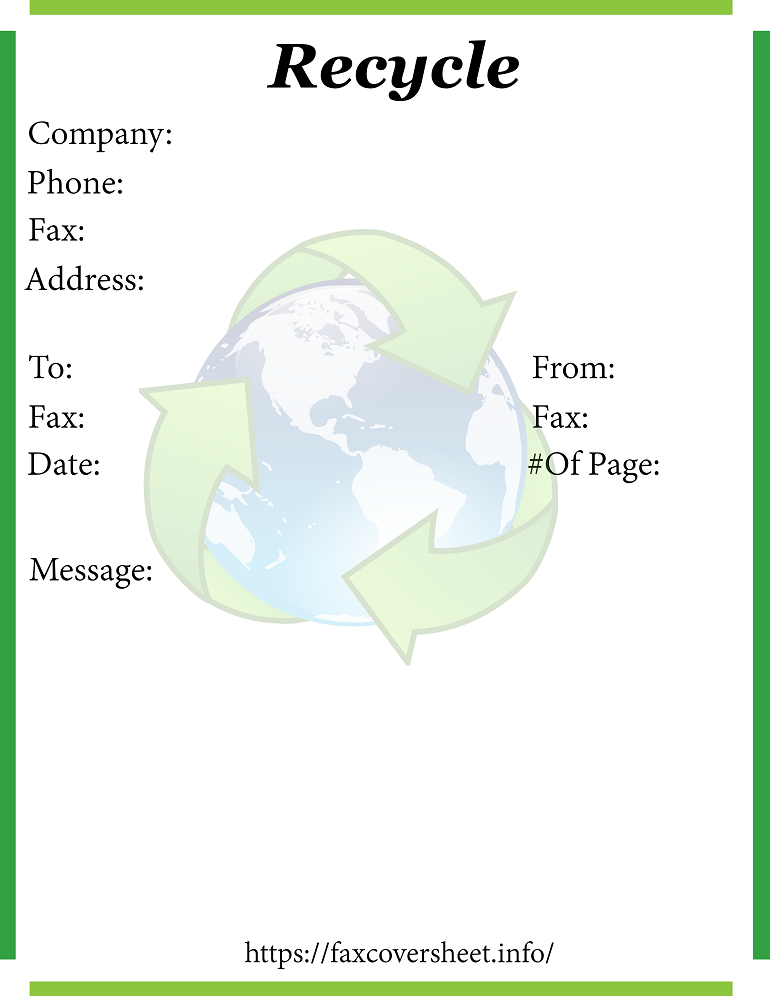 Then you can fill out information such as sender's name, sender's fax number, recipient's name, recipient's fax number, etc.