A Renovation Fax cover sheet is a fax cover sheet particularly made for businesses to inform their customers about the ongoing construction, change of location or renovation that may be going on in their particular office or outlet. It contains a logo of a paintbrush and construction signifying change or relocation.
Renovation Fax Cover Sheet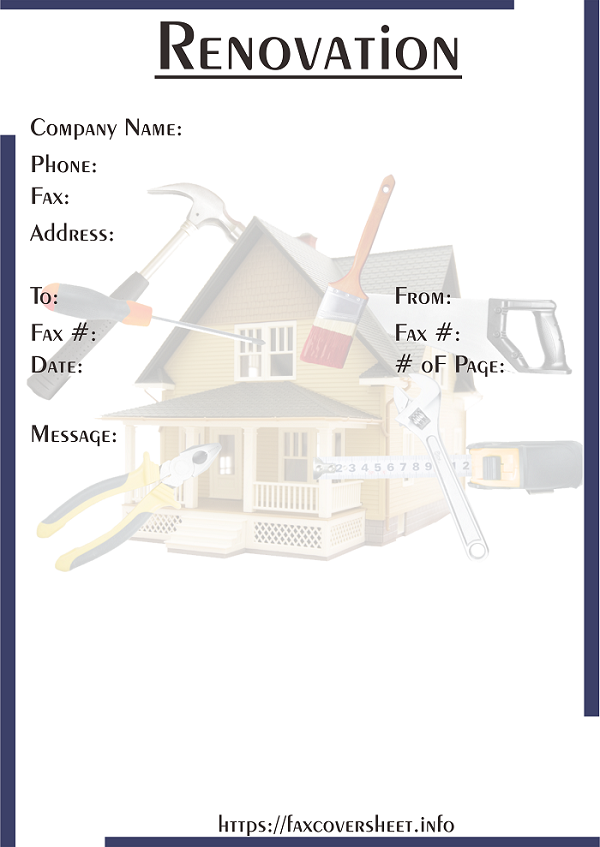 At the top of the fax cover sheet, there is a space for sender's and receiver's details, such as sender's name, fax number, phone number, etc. and also receiver's details such as receiver's name, address, fax number, phone number, etc. Below that there is a message in bold conveying the receiver to excuse the delayed responses as the company renovates.