Skyline fax cover sheet with the colourful image of the skyline city including tower with spire. The skyline fax cover sheet template you can get from here at free of cost without spending any kind of money.
Skyline Fax Cover Sheets
These printable colourful templates you can get from this site. The template of a skyline fax cover sheet will have this image on the top of the fax cover sheet.
So, if you are seeking to have a template of a skyline fax cover sheet as you do not have time to create it on your own then this site can help you in this. The template you get from this site can be edited as well.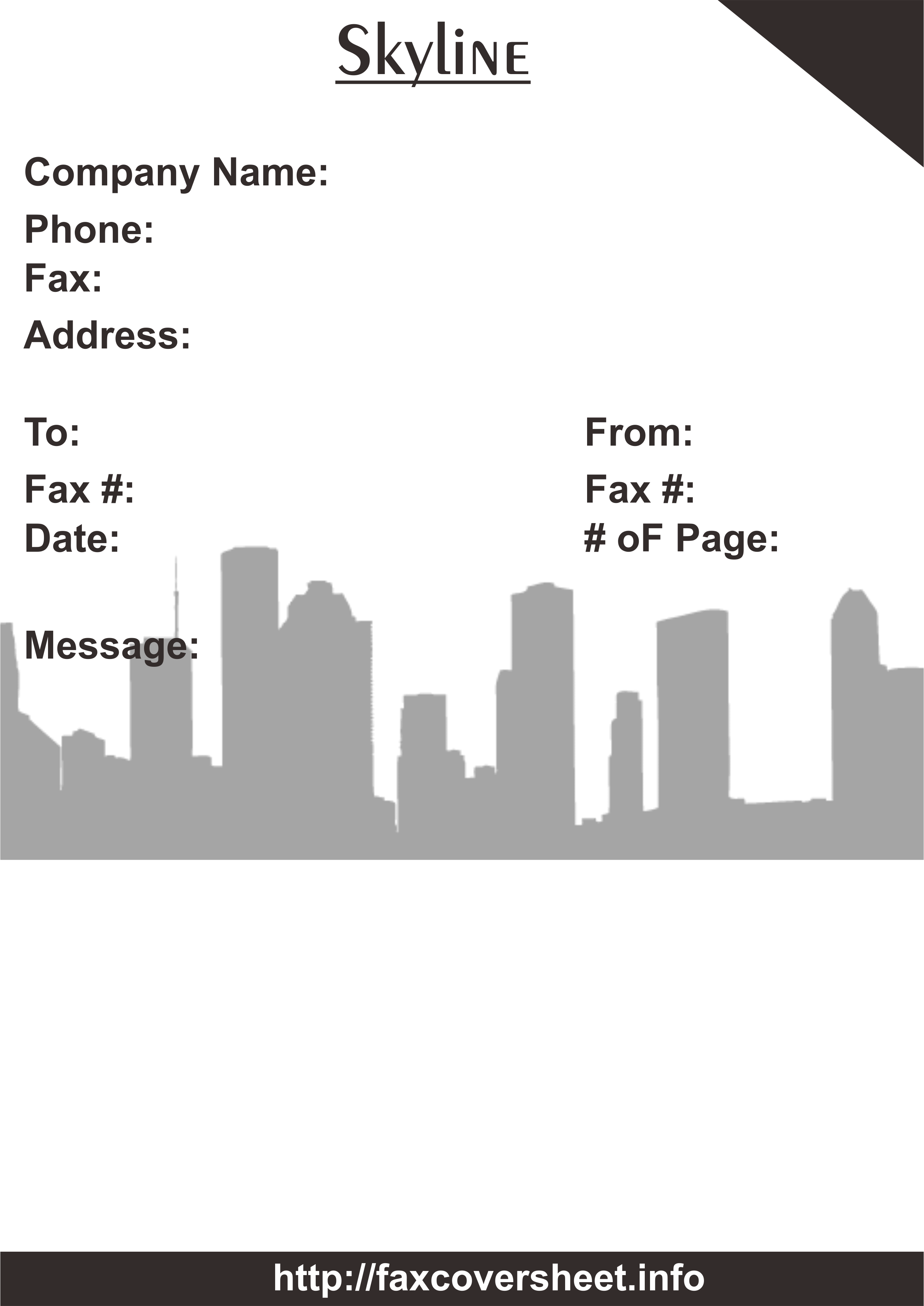 So if you are not satisfied with the font size and style then you can make desired changes on it. To download this template you have to select the option "Download as PDF" or "Download as Word". These two options are available to download the fax cover sheet templates.
The templates help the user to save time and money. And focus on the content and information of the fax cover sheet. The templates of fax cover sheet with all these features are a major source of attraction by the users. And they select the desired template from this site.
You can also choose the desired one template and use it for your own purpose.