The Stack of Books fax cover sheet, as the name suggests, contains a colourful image of a stack of books at the top of the cover page. It is especially useful for libraries, academic institutions and other literary institutions.
Stack of Books Fax Cover Sheet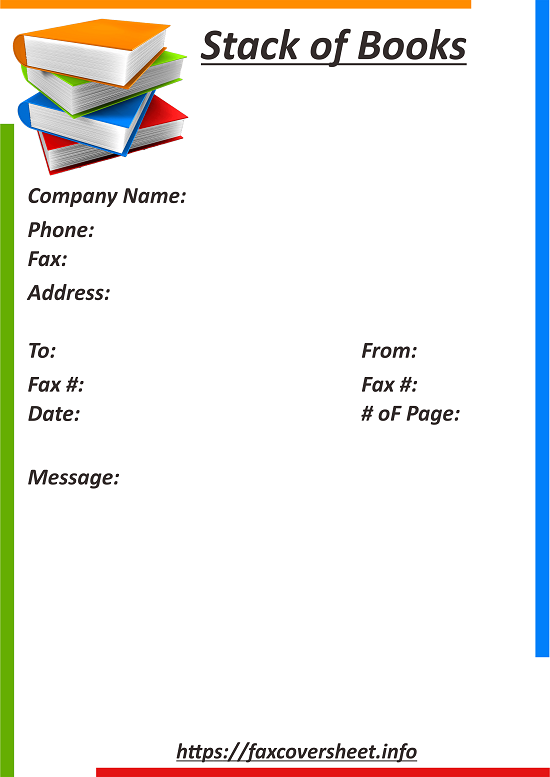 At the top of the fax cover sheet, there is a logo of a colourful stack of books. Besides that, there is a box for providing information regarding the sender company's name, address, fax number, etc.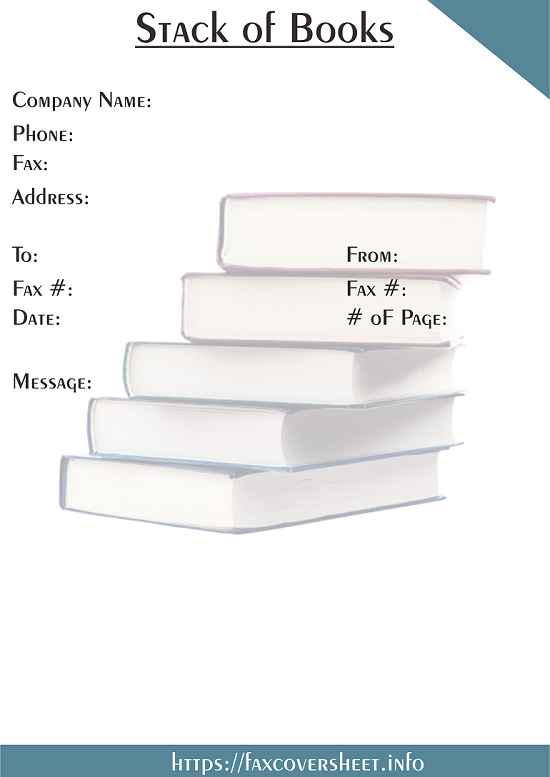 Below that, there is a box for details regarding the senders and receiver's name, the receiver's phone number, number of pages, date, etc. Below that, there are various checkboxes conveying the nature of the document, such as Urgent, For Review, Comment, etc.