Stop Junk Faxes Fax Cover Sheet does not have a particular purpose of sending the fax sheet. It is particularly made to send to spammers and businesses to convey them to stop sending you any junk or spam emails in the future.
Stop Junk Faxes Fax Cover Sheet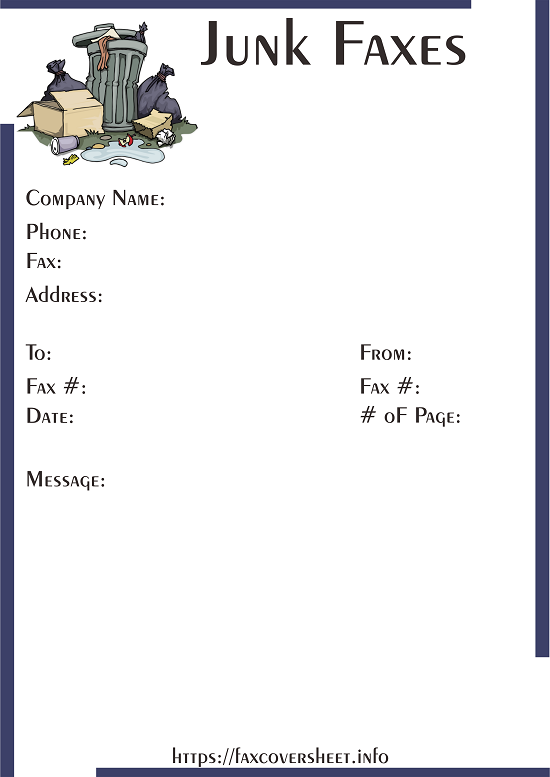 At the top of the sheet, there is a box for providing the sender's and receiver's details, such as sender's name, sender 's fax number, receiver's name, receiver's fax number, number of pages, etc. Below that, there is an image of a trash bin with the message "please stop sending me junk faxes".