Fax cover sheet templates as per your choice can be downloaded from our site at free of cost. If you are seeking to get the template for Transcript request fax cover sheet than here you came at the right site. To request a transcript alongside an employee or student applications can be done using this printable fax cover sheet template.
Transcript Request Fax Cover Sheet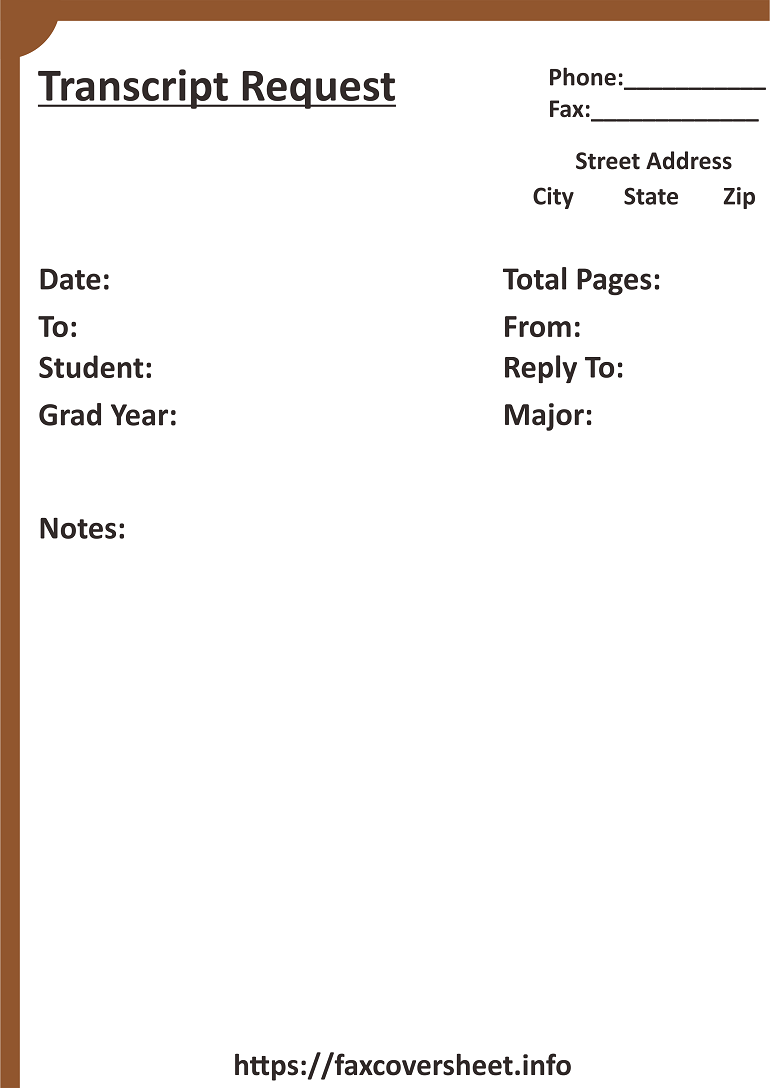 This template consists of title Transcript Request on the top left corner. In the top right corner, there are headings to write down details like Phone, Fax, Street Address, City, State, ZIP. And in the below section you have to write down the details of a recipient and sender like Date, To, Student, Grade year, Total pages, From, Reply to and Major. In the last, there is heading Notes.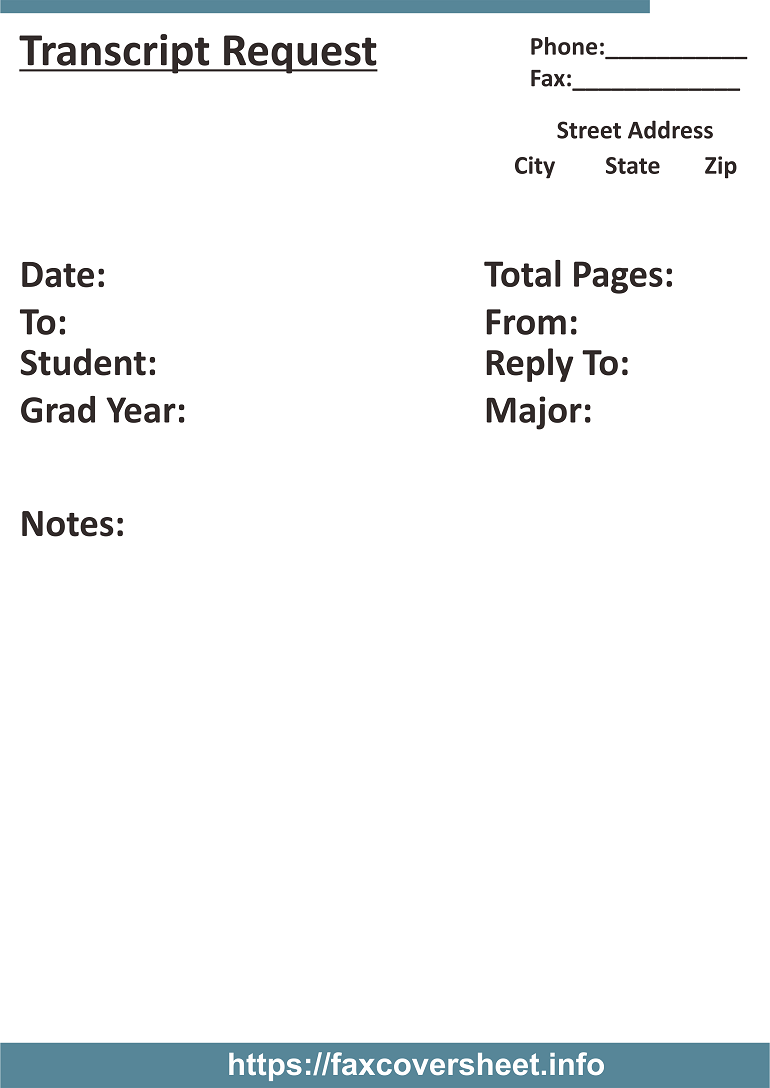 You can save this template in your device by clicking download option. There are two formats in which you can download this template, one is PDF and second is DOC file.