A typewriter fax cover sheet can be used by the writing professional or can be used by any other firm or industry also. This typewriter fax cover sheet template consists of a template which gives a feeling of retro style as the font is in typewriting style and this template also includes the image of a typewriter as well.
Typewriter Fax Cover Sheet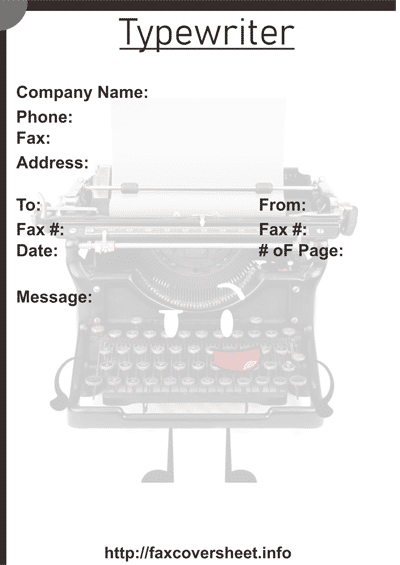 This template gives a unique and professional look to the fax. So, if you are searching for some different kind of template for your fax cover sheet then this template can be a good option for you.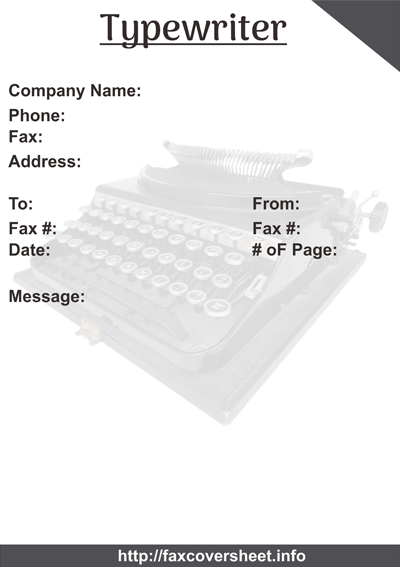 This template consists of title FAX in distressed typewriter font and information section is in an order form. The message is also covered in the border. The information section includes details like TO, FROM, FAX, Date, and number of attached documents. After this in the message section in the right side, there is a real image of a typewriter. All these things are in the proper format so you not need to worry about the format but need to focus on writing correct details and message as well.
You can save this template in PDF or Word format. The options available for download are:
Download file as.DOC format
Download file as.PDF format
If you are interested in making changes in your template like font style, size than you should go for the Word option and if you do not want to make any changes then you can choose PDF option. Well, it is totally up to your choice and requirement to choose the format.
This template of a typewriter fax cover sheet is available for you at free of cost that is no money and charges are applied to download this template. Online fax cover sheet templates help to save user's time and money and able to provide them desired stuff at free of cost.
Hope this typewriter fax cover sheet template is liked by you and you will use it for your fax cover sheet task.