Fax machines are still used by the many offices but if you want to buy one in order to send or receive the faxes, then, we would recommend you to use free services instead. These free services are used to send faxes to a fax machine from your laptop via the Internet and receive faxes to the mail.
To send a fax, these free services need text to be faxed which you can type in or upload a document which is already saved on your laptop. Portable or desktop scanner are used in faxing which are responsible to convert paper files to digital documents.
While receiving the fax via these services, you'll get a fax number which you need to hand out to others, it will convert the faxes to that fax number to a digital document which is then get delivered to your email.
eFax
eFax is used to send and receive the fax online, for that you just need to create an account. This makes life easy as it doesn't involve any paper and maintenance cost as the work is done digitally without printing any documents.
Free Fax Online
Now, you can send or receive free fax online, you can use download app available to send or receive the fax on phone or tablet. It includes electronic signatures and is a secure way to fax. This is a few minutes procedure and deducts all your paper cost.
Fax From Computer
There are three ways to send or receive fax from the computer –
Online Fax Service
To send or receive fax online, all you just need to sign up for a fax service available online. Sometimes you have to pay to use fax services while some services come with an offer of a month or more. You can fax the document by the interconnected device. This process is done by sending mail to the recipient and attaching the document you want to fax. You shall be provided with a recipient's fax number. Whichever service you are using, your service provider will convert the mail which you have sent into a fax and send it to the recipient.
Connect a Phone Line To Your Laptop
Mostly systems are available with phone jack with them which you can use to fax the document. All you have to do is to attach an active phone line to the jack of your laptop. Now, you can open the faxing software which is built-in to every system and then send the fax via using this software.
Fax Modem USB Dongle
If your laptop doesn't have the phone jack, then you do not need to worry! Some systems even with phone jacks don't provide faxing facilities. In this case, you need to is to purchase a fax modem USB dongle which is available in the market at affordable price. You just need to plug the fax modem USB dongle to your system and then, open the faxing software to fax the document.
Metro-Fax Login
Metro-fax has removed the need for fax machine at your office or home. This is an email based faxing which has replaced the analog fax machines and is ideal to fax your document without printing them.
At first, you need to visit metrofax site and log in to your account. After then, you can send the email to which the document is attached. You will get a fax number, the email is sent by the service provider to the recipient. You can also opt a plan or subscription to use metrofax service. Go on the metrofax site and check the most suited subscription for you.
My Fax-Central
Fax machines are now getting to be uncommon, however, faxing is in some cases still essential. Online fax administrations like My Fax central spare you from investing in (or pay to utilize) a fax machine by giving you a chance to send and get faxes from the web or by means of your email customer. My Fax central is moderate, basic, and adaptable. It even offers toll-free and global numbers, which makes it helpful to utilize when you're managing business accomplices everywhere throughout the world.
Send Free Fax
Unlike traditional way, now you can send free fax which possible only when you use the internet to send the fax to the recipient. Few of the service provider allows you to send the fax without spending a penny. However, this free service is provided by them limited for few days. After it, you have to buy the service to continue the fax service. Check out all the free fax service available in the market which provides free trial for a month or more.
Ring Central Fax
This site enables clients to send many free faxes each month. You can get faxes from a fax machine when you experience this administration. It is compatible for PC and Mac. A work area call controller makes it simple to deal with almost all of your faxes.
This online fax service enables you to send and get faxes by means of the Internet via its service portal or with any email account you have. It comprises of the biggest number of included month to month faxes, choices that make faxing simple and no setup expense.
How to Send a Fax?
With fax ending up to a lesser demanding technique for communicating, numerous individuals are moving to an online fax service to send the fax.
An online fax service provides some similar highlights that a fax machine gives, with the additional advantage of having the ability to fax on the web, wherever you have a web connection.
In the event that you have an online fax service, at that point utilize the accompanying quick manual for sending a fax:
Open the software from the online fax specialist organization that you utilize
Choose the document that you need to fax
Now you need to enter the fax number that you need to send to
Click "Send."
Sit tight for the report to get done with transmitting
Now you can send another fax, or close the program
With an online fax service, which works as a virtual fax machine found the accessed via email and the web.
A fax machine or multi-function printer with associated faxing technique.
Utilizing fax programming, transforming a PC into an immediate substitution of a printed copy fax machine.
An online fax service is a fax number that is facilitated by a specialist co-op.
Contrasted fax programming or a fax machine, an online fax service offers the capacity to fax from the Internet without a committed telephone line. It can likewise get to or handle fax interchanges from anyplace you can get to the web.
Interfaces are especially like an electronic email account (with the exemption that you can send and get faxes), and highlights, for example, faxing through email, the web, and joining with well-known software, for example, the Microsoft Office Suite is accessible.
Online fax administrations can likewise be joined with different gadgets – for instance faxing to and from another PC, a tablet, or a cell phone via the same account.
Each administration has diverse directions. Most can begin with faxing to and from an email address the minute that log in has happened.
Rapid-Fax
Rapid-FAX is a membership based. This is a fax-to-email and email-to-fax service that provides individual and independent venture faxing. Clients can send and get faxes from local or toll-free fax numbers, with no additional charge for sans toll numbers.
How To Send a Fax Online?
There are such a significant number of online fax services out there that it's difficult to settle on an educated choice about which one to pick. The principal thing to consider is the thing that sort of a client you are, the means by which frequently you'll be faxing, and what features you require to fax.
You can check out various services which will enable you to send the fax. If you want to use the service to send the touchy faxes constantly, or you work for an organization and you're attempting to pick an administration which is most likely the best decision for your necessities, particularly since they have a considerable measure of incredible security highlights and support for various clients with discrete fax lines,you need to browse the right service for you or you can opt free fax service for a month or more which is provided by the best providers in the market.
How to Fax Something?
We have discussed the procedure to fax something to the recipient –
Place the file you need to send in the file feeder.
Fill the fax number you need to send to, including and expansions to dial remotely, and any worldwide dialing codes.
Click Send or Go, which is basically depend on your machine model. Here you are done!
Where Can I Send A Fax?
So you have to send a fax close to your current area; Don't go ballistic! Truly, faxes are as yet a thing these days. From work applications to authoritative records, despite everything we have to fax something for a wide range of various things.
In case you're at a place where the fax machine is not available, or in a village, at that point, you won't locate a major nearby inn or conveyance service like FedEx and UPS. What's your next best alternative?
Numerous residential areas have office supply stores or even public office spaces. Office Depot and stores frequently let clients send and get faxes.
Obviously, if that not works, and you're extremely urgent, at that point you can simply call around to nearby organizations to check whether you can pay them to send a fax.
Google Fax Service
Previously, faxing expected you to have a fax machine, committed line administration and establishments keeping in mind the end goal to have the ability to send and get information. This implied you expected to invest time and cash to get everything set up to have the capacity to transmit files to your customers and workplaces.
Today, with regards to introducing things we need it done fast. It normally doesn't occur that way, yet getting a fax number today will take you under 5 minutes. Web fax innovation has gained awesome ground, enabling you to utilize your Gmail record to send and get faxes inside minutes. The best part is that you don't need to get a committed land line since you can utilize a Google fax number.
Free Online Faxing
In numerous nations, sending a fax is still in fashion. Individuals jump at the chance to send fax rather than a cool email, as they propose the sentiment of composing on a paper can't be contrasted with sending an electronic mail (email).
Anyway, in the event that you need to send a fax in this day and age, you needn't bother with a committed fax machine as you can send faxes with your PC. So no equipment costs and no cumbersome fax machine.
All you have to do is to find the best free online fax services that give you a choice of sending a fax and getting a fax without spending anything. Obviously, there are a couple of impediments that these online administrations have.
Before sending a fax you may likewise need to look at some great fax cover sheets as it will diminish time for organizing your message in an expert way.
How to Fax Without a Fax Machine?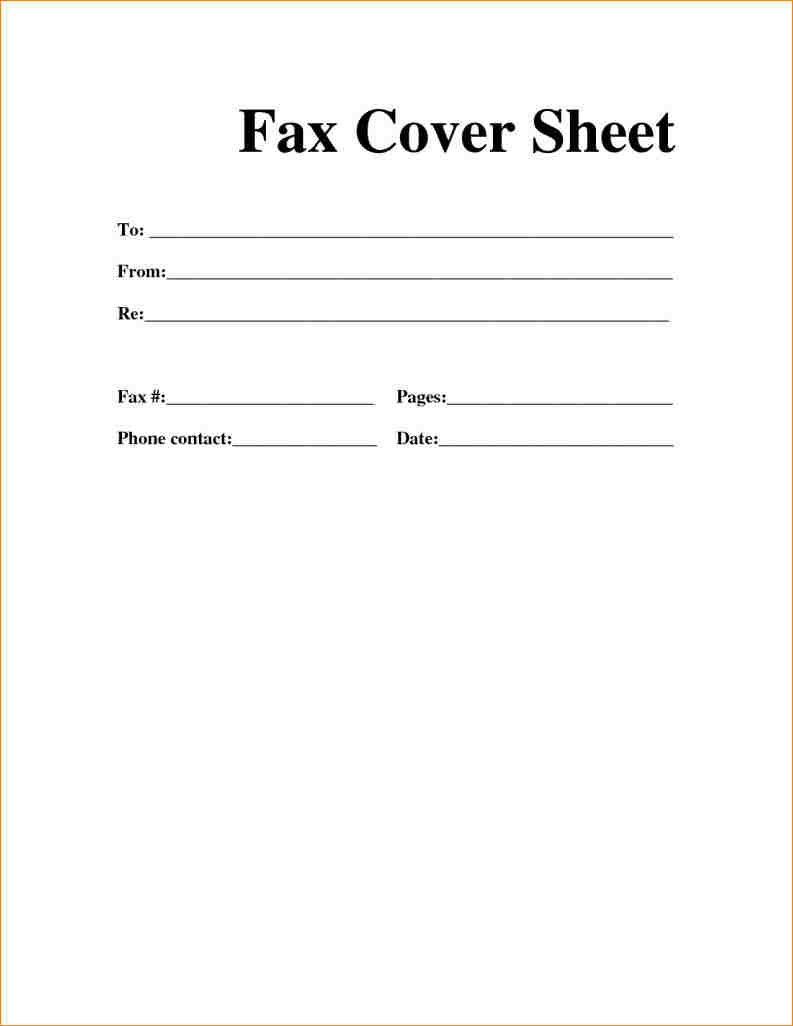 In case you're pondering, "I don't have a fax machine, how might I send or get a fax," rest guaranteed that web based faxing has killed the requirement for cumbersome, obsolete fax machines. Online fax, also called Internet fax or virtual fax, can be utilized by means of your email. Just append a report and hit send. This fax can be sent specifically to any fax machine or another virtual fax beneficiary.
On the off chance that you will be sending delicate faxes, or you work for an organization and you're endeavoring to pick a virtual faxing administration, these online fax services are best to use.
How to Send a Fax via Email?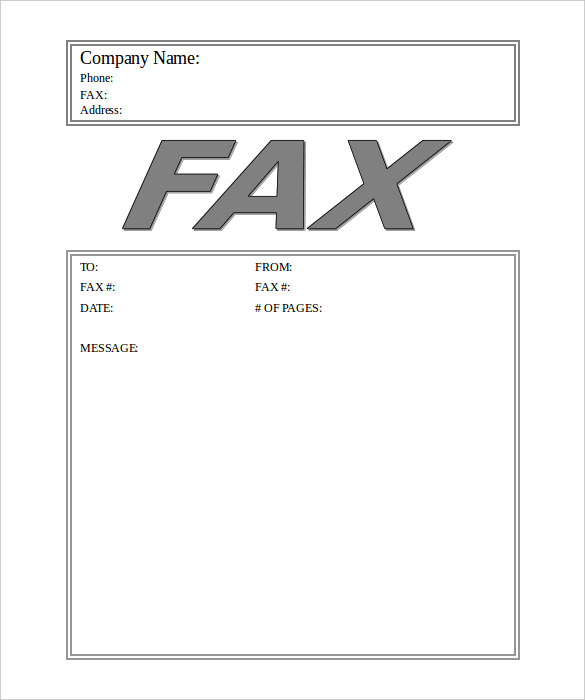 Below is a way you can send send a fax via email –
Open a fresh email message, enter the fax number, trailed by @efaxsend.com, into the "To:" field. Add your file you need to fax and sort a message in the body of the email to use as your cover sheet. Hit Send. Your fax and an introductory letter will be conveyed to your beneficiary's fax machine.
How to Send a Fax From Gmail?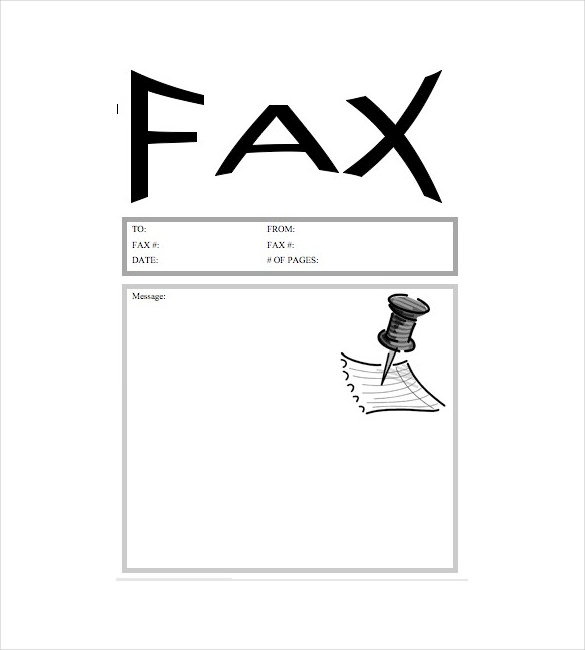 Here we have all the steps to enable you to send a fax from Gmail. The whole procedure is simple and fundamentally the same as sending a normal email with only a couple of adjustments that include:
Type the fax number in the "To" segment.
Files to be faxes needed to attach to the email.
The cover page title can be put in the Subject area.
The cover page message can be put in the body of the email.
You can use a month to month plan by utilizing a free preliminary account. These are provided free of cost to you and will enable you to explore each of the features of the Gmail fax service without any strings connected.
How to Fax a Document?
Follow the steps given below to fax a document –
Activate Microsoft Word and open the document that you need to fax.
Tap on the "Microsoft Office" symbol, click "Send" and then you need to select "Internet Fax." another format will show up on the screen.
Select the fax service that you need to use from the pop-up window.
Tap on the "Install to Microsoft Word" alternative from the site.  Now you need to Run to install it, the fax service will be added to Microsoft Word.
Fill in the fax data. This incorporates the name, telephone number and subject for your fax beneficiary.
Tap on the "Send" to send the fax.