If you are looking for a basic and a simple template for a fax cover sheet, then Plain Fax Cover Sheet would be the best option for you. As the name suggests, this fax cover sheet has a simple interface and is perfect for informal communication. It covers only the basic sender and recipients details.
Plain Fax Cover Sheet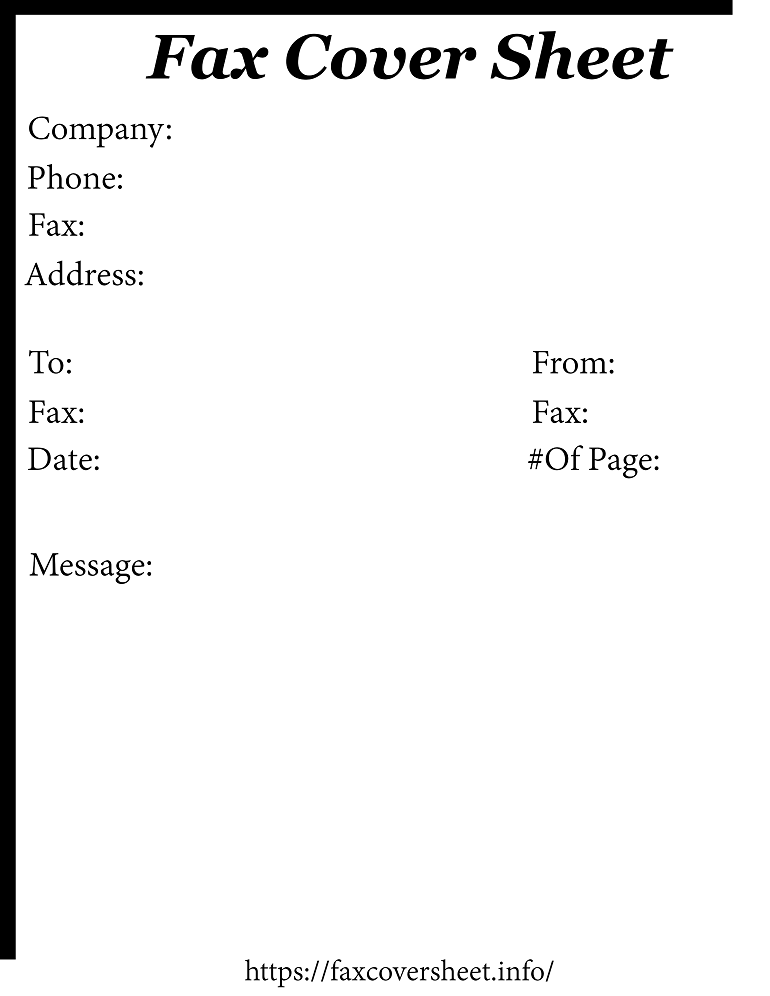 The top of the fax cover sheet has the word "Fax" written in big bold font. Then below that, you can fill vital sender and recipient information, such s sender's name, sender's fax number, recipient's name, recipient's fax number, etc. Then at the bottom, space is provided for the sender to write any notes which must be required to conveyed to the sender.