Hello friends! If you send a fax frequently then let us tell you How to Send A Fax From Gmail. This is a fast, efficient, and cost-effective method of sending fax online. Not only you can send a fax to multiple people at a time, but it is also an easy method too. Since most of you are familiar with Gmail.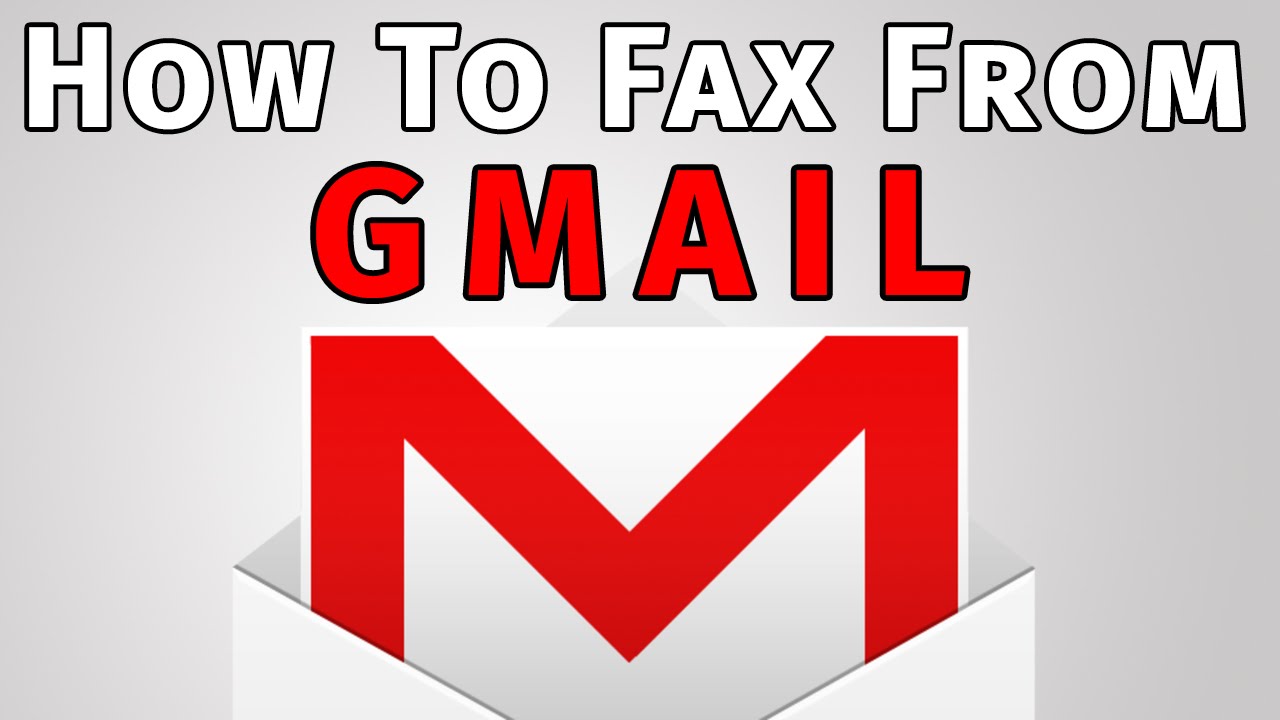 Here we will provide you with a step-by-step guide on how you can send and receive fax online. If you need fax cover sheet check here.
How To Send A Fax From Gmail
Gmail has become more than a mailing platform, it can be used for sending and receiving the fax as well. Here we shall provide you with some simple steps which you can use to send a fax through Gmail using our site :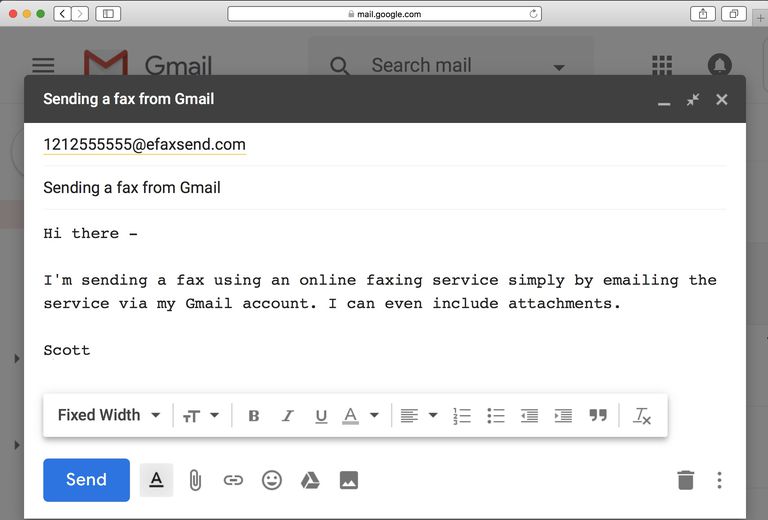 Register with our site, or if you are already a member, you need to sign in to your account.

Create a new Gmail account or use your existing one to compose a new message like you usually do.

Then enter the recipient's fax number in the To field.

Attach the documents which you want to send a fax in either PDF, DOC, JPG or TXT format.

You may also write a cover letter like it is included in a traditional fax document.

Now you can send the message like a usual email. Just hit the send button and your fax will be transmitted to all your recipients within a few seconds.
Receive Fax To Gmail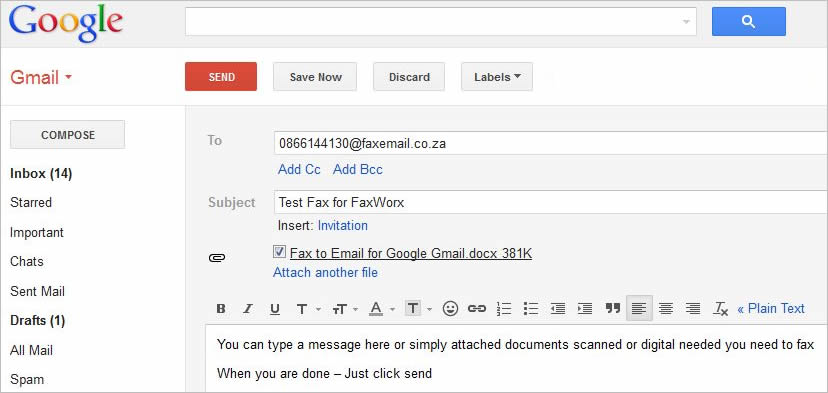 Just like a normal email, you can receive a fax document through Gmail. It is a fast and easy method of receiving fax online. You can follow these simple steps to receive fax documents online :
You need to register or sign in to our site to be able to receive a fax.

If possible, enter a local fax number so it is easier for you to convert the fax document into PDF file.

Enter the Gmail address you would be using to receive the fax.

Then you need to complete all the details provided to complete the registration.